Better Sharing for WordPress​
Instantly improve your e-commerce store's virality with better email and social sharing options for your users.
Enable peer-to-peer sharing across multiple channels using our fully customizable sharing interface, designed for WordPress.
Instantly Improve Your Site's Virality With Best-In-Class Sharing Features
Utilize the same viral sharing tactics that the fastest brands in the world are using to drive growth.  Unleash the power of social media and email inbox to reach your customers' connections.
With Better Sharing, "mailto" links are UX disaster of the past! Provide a "Share via Email" form on any page and allows your users to input a list of email recipients to send a pre-formatted email directly to their inbox.
Pre-filled Share To Social
Display pre-filled social media sharing buttons to make it easy for your users to share your hyperlink on their favorite social platforms.  Customize the message that's shared along with a link or custom URL.
Allow your users to copy a hyperlink of your choice to their clipboard for quick and easy sharing on a platform that's convenient for them. Share your site easily anywhere with an easy to copy and paste link.
Instantly Improve Your Site's Virality With Best-In-Class Sharing Features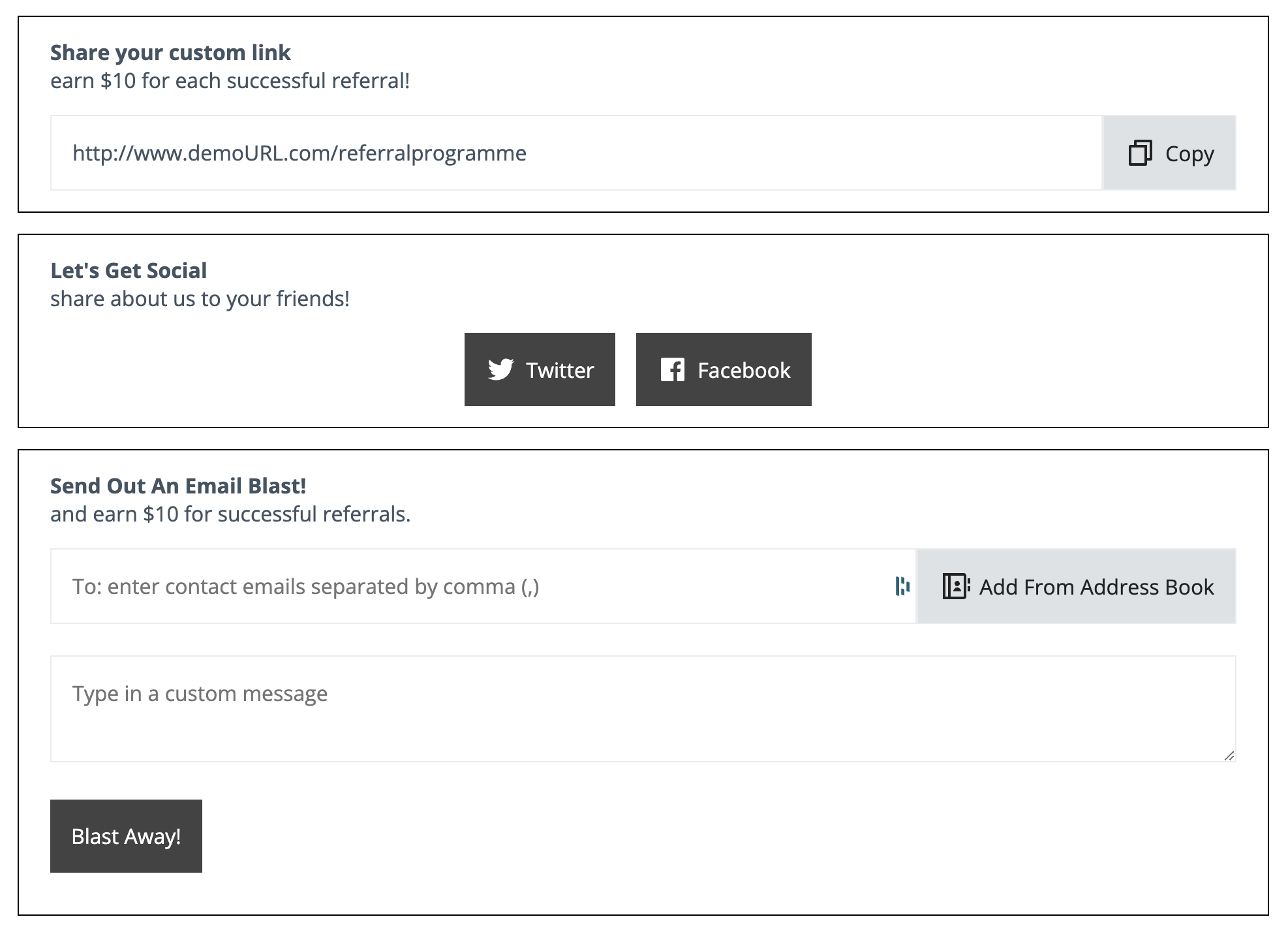 Powerful, Zero-Code Features
FREE FOREVER | ZERO CODE REQUIRED | DRIVE REVENUE | DRIVE REFERRALS
Customizable UI Templates
The Better Sharing plugin lets you choose what sharing channels you want to display or hide. The interface can be used as a whole unit, split up, or as any combination of sharing options you choose.
Set up multiple templates to enable/disable 'Sharing Via Email', 'Via Social Media' or 'Via Copying a Custom Hyperlink'.
Modify or add your own text for headers, CTAs, placeholders, and form fields.
Use CSS to customise the look, style, and feel of the interface.
Perfect Personalization In The Inbox
Create a variety of email templates to serve multiple use cases of your Better Sharing interface. Easily personalise outgoing email body, and subject line with template variables included with the plugin.
Preload custom messages into social media buttons.
Set up multiple email templates to meet various communication needs.
Easily personalise outgoing email body, and subject line with 'Sender' details using HTML variables.
Premium Feature: Enable the CloudSponge Contact Picker to personalize emails using recipient details to drastically improve email open rates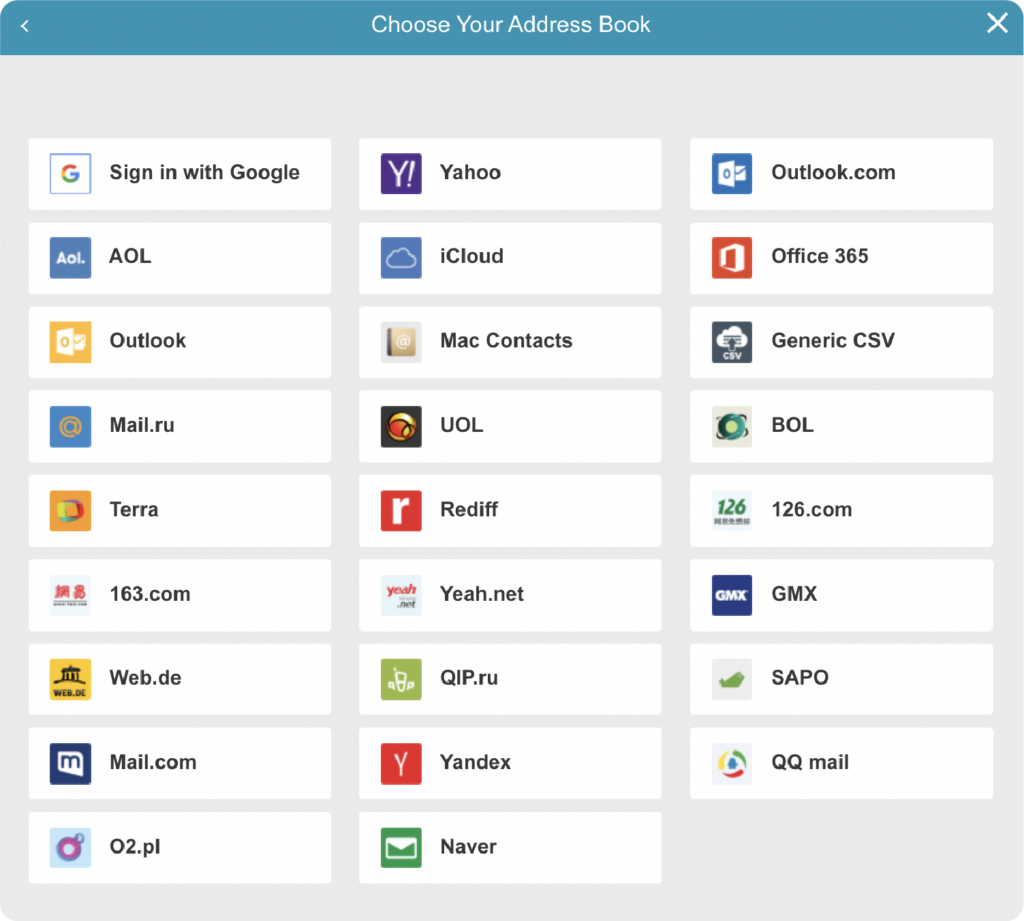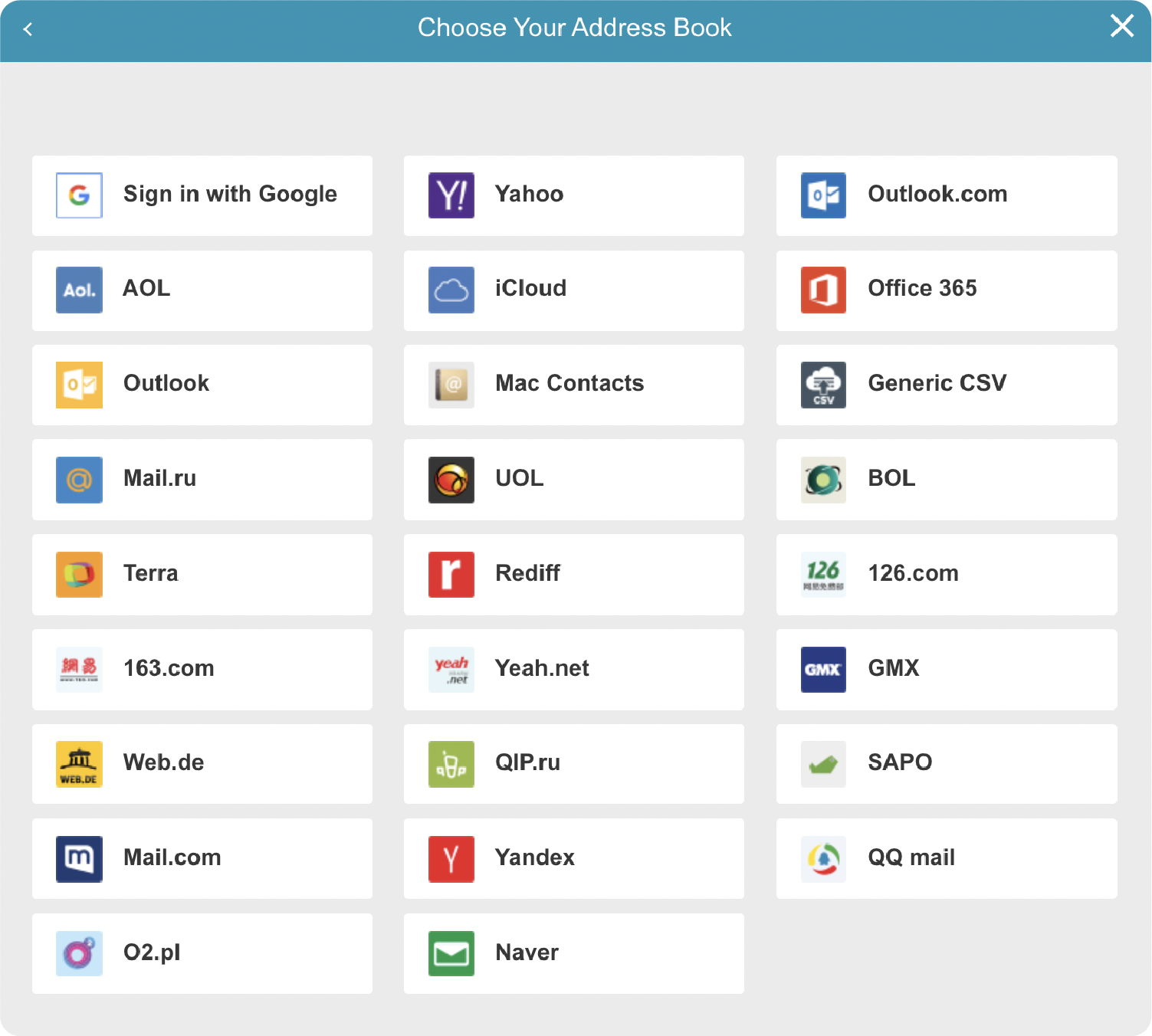 Flexible Contact Sources For Any Audience
Premium Feature
 Unleash the true potential of the Contact Picker by going beyond its default setup to match you and your audience's preferences.
Choose to display only a few select address books, or make the Contact Picker available in any of the 10+ languages we currently support.
With your own license – you get the freedom and flexibility to set up the Contact Picker as per your pereferences. 
Easy Upgrades To Popular WooCommerce Tools
Premium Feature
Already integrated with your favorite WooCommerce add ons – the true potential of the plugin is unlocked by installing the CloudSponge Contact Picker – enabling easy selection of contacts from an address book and email personalization that accelerates referral conversion rates.
Enable the 'Add from Address Book' option to allow users to select the contacts they wish to share with instead of typing them in manually.
Easily personalise outgoing email body, and subject line with recipient details for improved email open rates and faster conversions.
Unlock the Better Sharing Analytics Dashboard to get deeply integrated metrics that are hyper-focused on your sharing workflows.

"This plugin will improve the conversion rate of your referrals, as the emails are personalized using the sender's information."
Lead Software Reviewer at LearnWoo
Made with ️❤ by the CloudSponge team
We've helped thousands of companies in every industry get more referrals, send more invitations, create stronger social networks and distribute more content.
The Better Sharing plugin for WordPress is the ultimate culmination of our 10 years of expertise, in improving word-of-mouth, into a single, unified, awesome product.
Try it today and we guarantee it'll drastically improve your site's word-of-mouth performance!
Try CloudSponge for free in your
testing environment
Have a questions or prefer a guided tour?
Schedule a consultation with our Founder.