Better Sharing for WordPress
Enable peer-to-peer sharing across multiple channels using our fully customizable sharing interface, designed for WordPress.
Instantly Improve Your Site's Sharing Features
Unlock More Features with the CloudSponge Contact Picker!

2x Referral Performance!
Get more referrals per customer by allowing users to select contacts from their preferred email address books instead of typing them in.

Way Better Email Open Rates!
Use address book data to optimise outgoing emails with advanced personalisation features that drastically improve email open rates.

Mind blowing Insights!
Unlock our powerful analytics dashboard to identify gaps, reduce bounce rate, and improve your site's sharing process, and performance.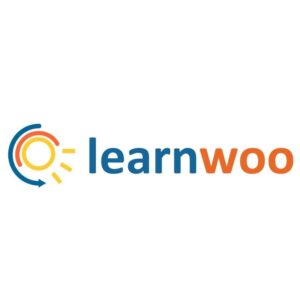 "This plugin will improve the conversion rate of your referrals, as the emails are personalized using the sender's information."
Made with ️❤ by the CloudSponge team
We've helped thousands of companies in every industry get more referrals, send more invitations, create stronger social networks and distribute more content.
The Better Sharing plugin for WordPress is the ultimate culmination of our 10 years of expertise, in improving word-of-mouth, into a single, unified, awesome product.
Try it today and we guarantee it'll drastically improve your site's word-of-mouth performance!
Learn More About The Team


Better Sharing for WordPress
Allow your users to copy a hyperlink of your choice to their clipboard for quick and easy sharing anywhere that's convenient for them.
Provide a "Share via Email" form on any page that allows your users to input a comma-separated list of email recipients with whom they would like to share your hyperlink.
Display pre-filled social media sharing buttons to make it easy for your users to share your hyperlink on their favorite social platforms
Enable the CloudSponge Contact Picker to allow your users to select contacts directly from their address books rather than typing email addresses manually.
Install Better Sharing Plugin for WordPress
Customizable UI Templates
The Better Sharing plugin lets you choose what sharing channels you want to display or hide. The interface can be used as a whole unit, split up, or as any combination of sharing options you choose.
Set up multiple templates to enable/disable 'Sharing Via Email', 'Via Social Media' or 'Via Copying a Custom Hyperlink'.
Modify or add your own text for headers, CTAs, placeholders, and form fields.
Use CSS to customise the look, style, and feel of the interface.
Perfect Personalisation
Create a variety of email templates to serve multiple use cases of your Better Sharing interface. Easily personalise outgoing email body, and subject line with template variables included with the plugin.
Preload custom messages into social media buttons.
Set up multiple email templates to meet various communication needs.
Easily personalise outgoing email body, and subject line with 'Sender' details using HTML variables.
Enable the CloudSponge Contact Picker to personalise emails using recipient details to drastically improve email open rates
Easy Upgrades
Already integrated with your favorite WooCommerce add ons – the true potential of the plugin is unlocked by installing the CloudSponge Contact Picker – enabling easy selection of contacts from an address book and email personalization that accelerates referral conversion rates.
Enable the 'Add from Address Book' option to allow users to select the contacts they wish to share with instead of typing them in manually.
Easily personalise outgoing email body, and subject line with recipient details for improved email open rates and faster conversions.
Unlock the Better Sharing Analytics Dashboard to get deeply integrated metrics that are hyper-focused on your sharing workflows.
More Reasons To Try Us Out!

Free Forever!
No credit card. No hidden charges. No price hikes. The plugin is yours to use for free, and forever.

Less Hassle, More Revenue!
Compatible to work with Gutenberg blocks, Shortcodes, and any WordPress theme so you make the money, and we do the heavy lifting.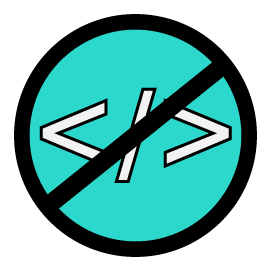 Zero Coding Required!
Plug and play installation means you don't need a team of dedicated developers to get the Better Sharing plugin up and running.

Supercharge your referral program!
Includes everything your site needs to create user-friendly sharing functionality that is essential for viral growth in today's online market.
Schedule a Consultation
Reach out by Email
Join us on Slack