Word-of-mouth marketing (WOM marketing) is an effective marketing strategy for e-commerce businesses. It helps promote growth and foster consumer trust in products and brands. Word-of-mouth marketing is one of the most inexpensive marketing strategies as it largely attracts a customer base to spread the word to their friends' circle and family.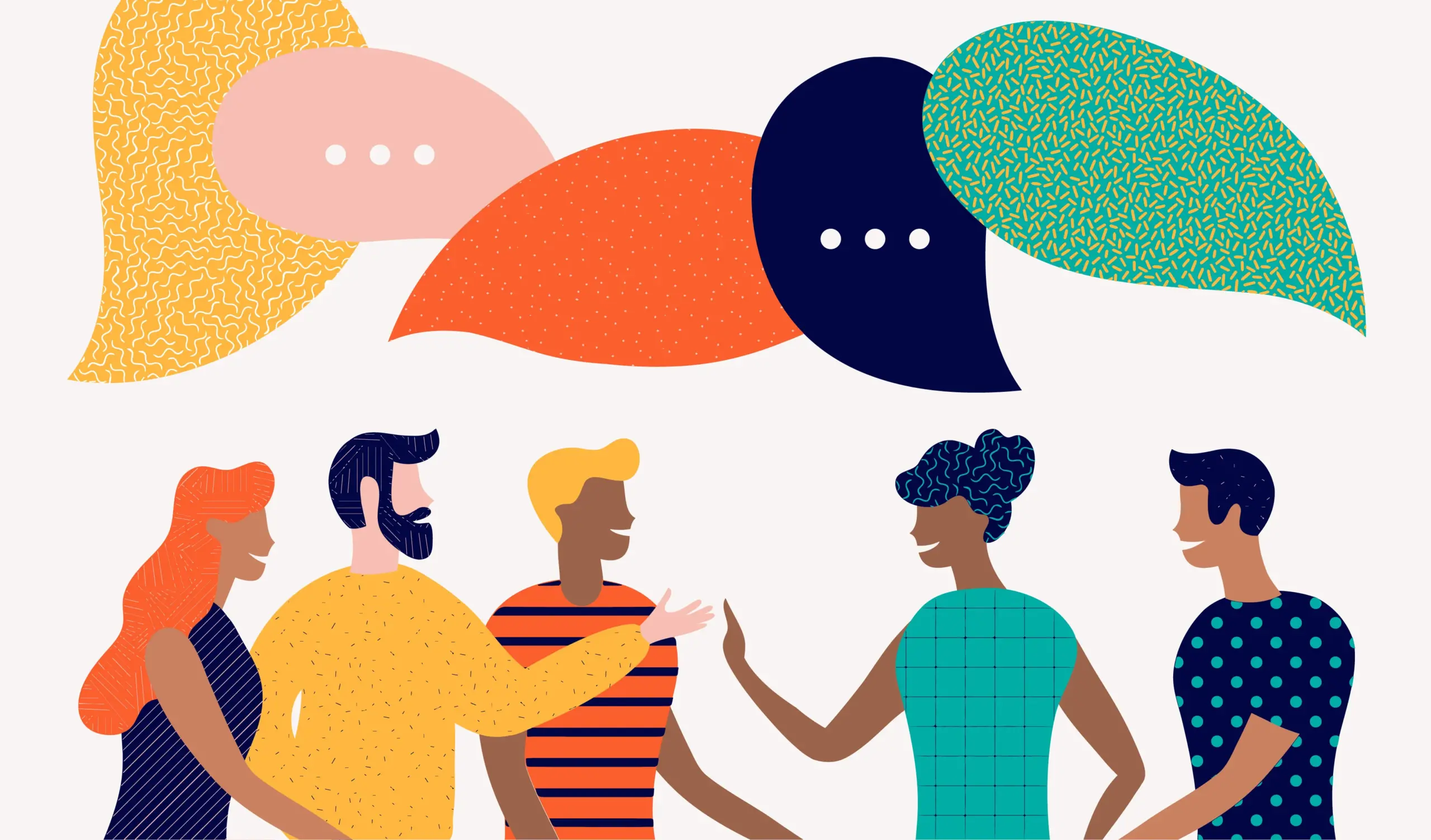 There is a decidedly human aspect that technology cannot replace, even though algorithms and data analytics have become essential to comprehending internet word-of-mouth.
Businesses like Blue Mail Media, Casper and Amway have combined tech-driven insights and traditional human connections to shape contemporary word-of-mouth marketing strategies that have fostered a massive client base for their brands.
These companies have championed the cause of WOM marketing and use it to achieve automation beyond algorithms.
This blog will examine how online merchants are using social proof and user-generated content to build natural customer excitement and create engagement.
The article will also look at the often overlooked yet crucial development of the human aspect of word-of-mouth marketing.
Human behavior and emotions influence consumer choice and brand loyalty even as data and automation revolutionize marketing. Successful e-commerce companies understand that word-of-mouth requires tech-enabled tools and deliberate, people-centered initiatives.
According to a survey, 92 percent of consumers employ a brand's services and buy its products by believing their friends and family over any advertising.
Customer reviews also play a vital role in establishing the quality and usefulness of a product. Another survey suggested that the majority of small businesses are discovered through word of mouth, and vital information sharing has become easier with word of mouth, leading to the growth of online businesses.
Prevalence of Algorithms and Automation in E-Commerce
The use of algorithms in e-commerce is a by-product of two similar yet distinct concepts – Artificial Intelligence (AI) and Machine Learning (ML).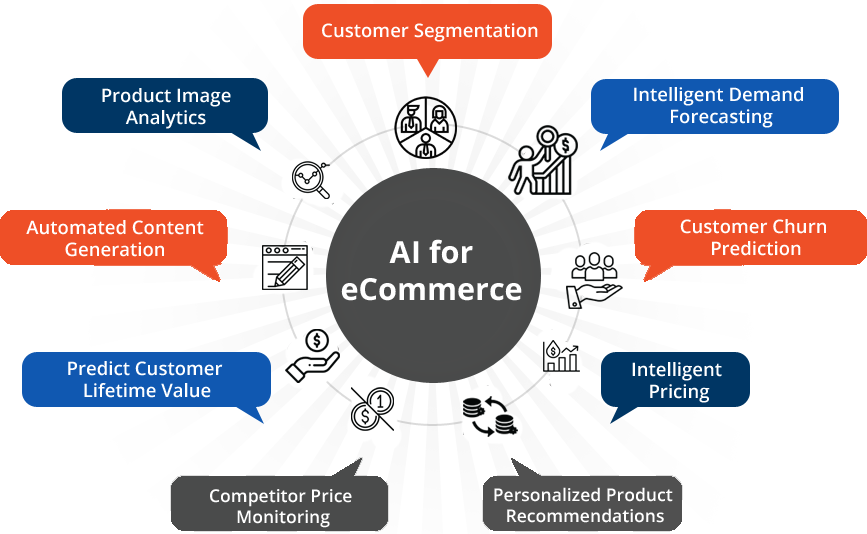 AI and ML are self-learning algorithms that enable machines to learn from databases and perform tasks given the characteristics of human intelligence. These algorithms are applied to various aspects of e-commerce websites and are helpful for customers and online retailers alike.
The AI and ML-based technology used to build these algorithms that enable automation is the backbone of many tech giants such as Google, Facebook, Microsoft and Amazon. However, in recent times, with globalization and more stress on open-source research, this technology is accessible to small businesses as well.
Algorithms in e-commerce are used for the following reasons:
Increased understanding of the target customers.
Study user behavior and on-site data for segmentation.
Draw up data sets that help predict customer preferences. This is the basic principle used in developing recommendation engines.
Here is a list of various AI and ML algorithms used for sales automation by e-commerce websites and small businesses:
Recommendation Engines
Product recommendation engines are a salient feature of many e-commerce sites. They are constructed using algorithms that automatically show customers the products they might be searching for on the e-commerce website using purchase and search history.
On-Site Search
On-site search is a key feature that helps online retail stores provide customers with a fantastic user experience. Machine learning algorithms are implemented for the on-site search feature, which allows additional data, such as add-to-cart and purchase behavior, to influence the results shown on any e-commerce site.
Pricing
Algorithms automate e-commerce websites to control and set online retailers' pricing levels per prevalent trends. This automation and price setting according to prevalent trends is known as dynamic pricing. Dynamic pricing is a boon for small e-commerce business owners, as it can help find the right price point for their products, maximizing profitability.
Inventory Forecasting
ML algorithms can forecast inventory, helping retailers keep inventories up and flowing throughout the year.
Inventory forecasting gives retailers an idea of how they can fill their inventories effectively, considering the demand and sales of various products. This saves the retailers from the hassle of checking the inventory occasionally.
Chatbots
Chatbots are designed using AI for online conversations with users. This technology can reduce pressure on customer service teams and speed up buyer-seller interactions.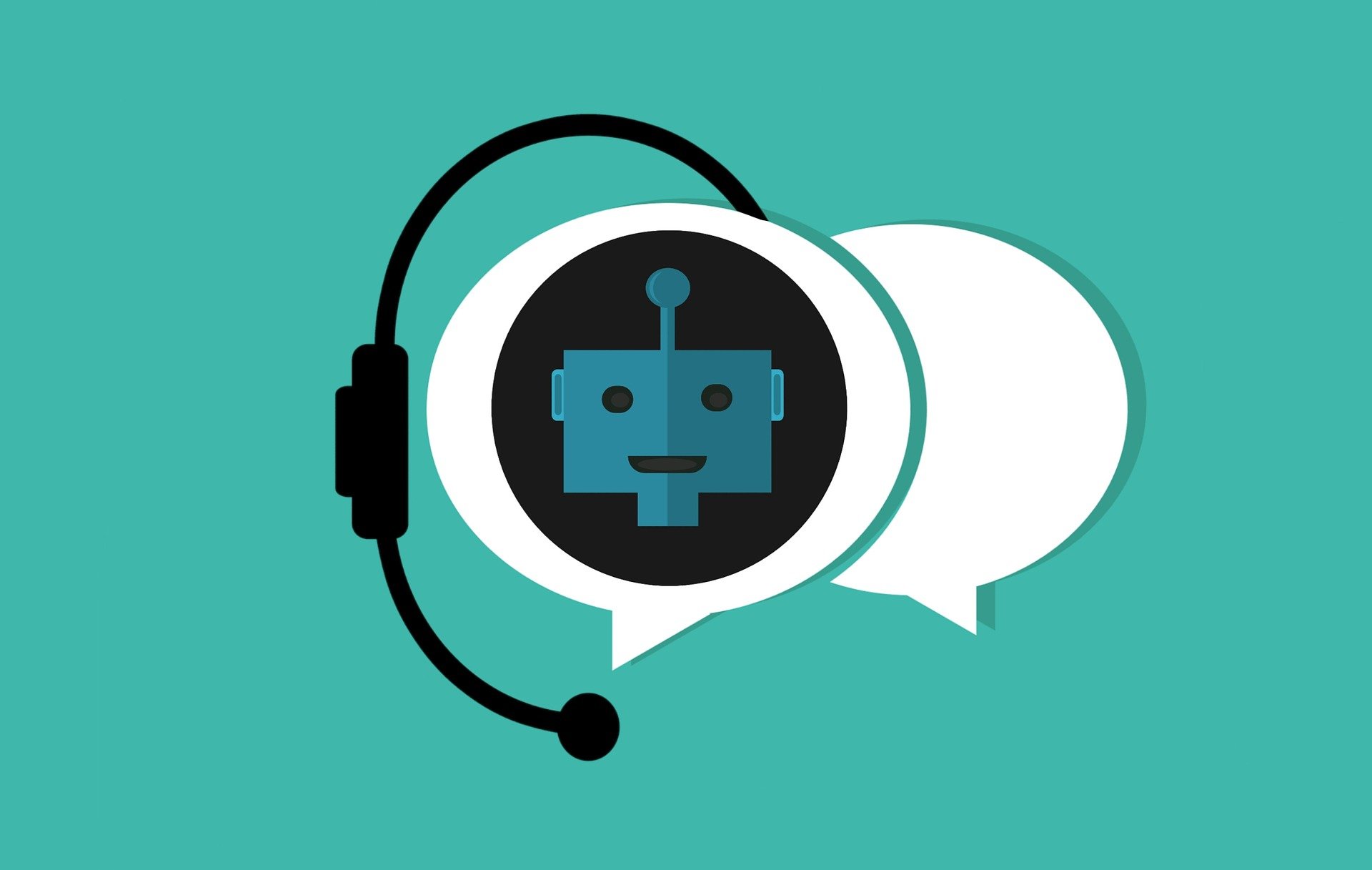 Chatbots also suggest customers with products and services that might be suitable for them depending on their needs. One such chatbot is eBay's Shopbot – a shopping assistant that aims to help customers find the right product for them.
Email Subject-Line Optimization
Email marketing is an essential marketing strategy for online business owners, and subject lines are critical for increased open and click-through rates.
A good email subject line can make all the difference in an email marketing campaign. For this reason, language generation algorithms are employed or constructed using ML to optimize a brand's subject line.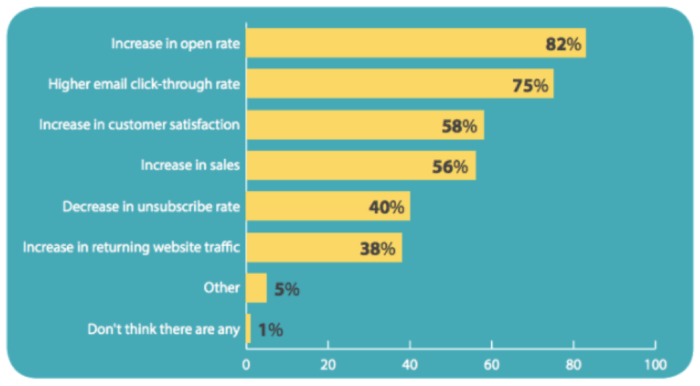 Personalization
Personalization is a critical aspect of building trust with customers on e-commerce sites. It helps to write effective marketing emails that improve the relevance of a product/service that the company/brand provides for the shopper.
When used properly, it improves the user experience of a shopper or customer. For example, TLDR sends a newsletter to its customers, discussing various topics about marketing and trading its subscribers might be interested in.
Similarly, Asda sends a Daily Alert email to its subscribers for personalized product and content recommendations.
Image Recognition
Machine learning algorithms are implemented in the e-commerce industry to help with image recognition, identifying images and finding the best matches for product images uploaded by customers.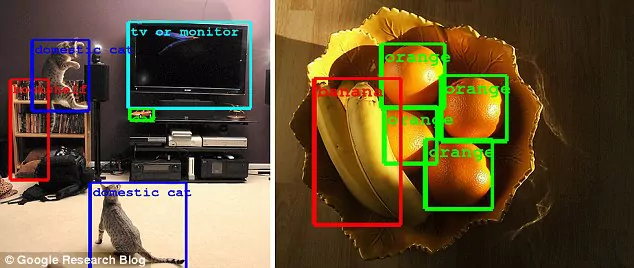 Exploring the Human Side of Word-of-Mouth Marketing
With automation and algorithms making the lives of small business owners easier, it is important to appreciate word-of-mouth marketing as well.
Science and technology can enhance efficiency and increase productivity through automation, but nothing can beat the power of human interaction. Hence, exploring the human side of word-of-mouth marketing becomes pertinent.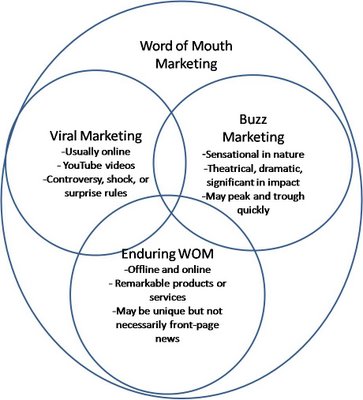 The Evolution of E-Commerce and Marketing Algorithms
The e-commerce industry has advanced rapidly in the last decade. This rapid advancement has revolutionized how we search, discover, evaluate and purchase products and services online.
This e-commerce revolution is supported by ever-sophisticated algorithms designed to improve the user experience and give businesses valuable data insights. These data insights have given rise to recommendation engines that have become a salient feature of e-commerce websites.
These recommendation engines offer customized product recommendations based on browsing and purchase history.
Marketing algorithms also enable retailers to dynamically optimize marketing campaigns and identify the exact ROI from such marketing campaigns.
Inventory forecasting, image recognition and demand forecasting are AI-based developments that have helped e-commerce sites in predictive analysis.
The Power of Human Recommendations
Word-of-mouth marketing is greatly dependent on the power of human recommendations. Be it recommendations from friends and family, old customers or influencers, human beings are the best source of trust-building with other humans.
While AI and ML algorithms are incredibly useful for identifying trends and patterns in consumer data, traditional human recommendations still hold great value. This is because, despite developing complex algorithms that gauge user behavior, they cannot replace intelligent product recommendations from someone familiar with the customer's preferences.
Human recommendations command a degree of trust and subtlety that algorithms cannot equate.
Building Genuine Relationships in the Digital Space
It's simple to lose sight of genuine connections that still influence word-of-mouth and loyalty amid the deluge of data points and algorithmic suggestions. In the digital sphere, astute e-commerce firms understand the importance of developing real ties with customers.
Although size and automation are crucial, one-on-one contacts and outreach help clients feel valued as unique people.
User-Generated Content as Catalyst
Curating customer ratings and user-generated material highlights real customers and promotes a feeling of community. Paid advertisements lose out to influencer partnerships based on similar ideals.
User-generated content can be a text or video review left by someone who has tried the product an e-commerce site is offering. These reviews serve as testimonials that help build trust in a brand's name and capability.
Brands treat authentic images, videos and text reviews as social proof to persuade potential buyers to buy their products. This user-generated content provides legitimacy that sponsored material does not.
Nurturing Brand Advocates
It is important to cultivate ardent brand supporters in an increasingly congested e-commerce market. These fervent users offer social and word-of-mouth marketing that algorithms cannot match.
Brands can foster loyalty by offering outstanding shopping experiences from beginning to end. However, going beyond business relationships and forging emotional bonds is vital. Many companies provide contact picker services to build loyalty amongst a brand's client base.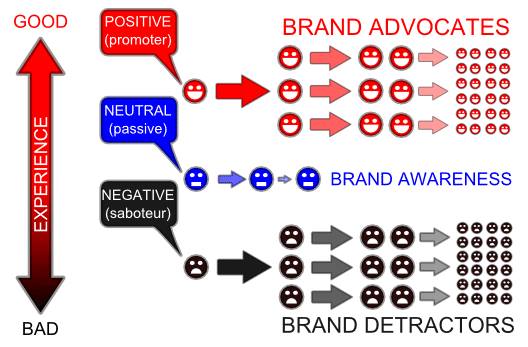 Giving brand advocates the tools to produce UGC and share their experiences gives them a creative stake. While data offers helpful insights, genuine supporters are fostered via interpersonal relationships. That entails cooperating with creators who uphold a brand's principles in influencer marketing.
Balancing Automation and Personalization
Algorithms and automation are constantly evolving e-commerce. While predictive modeling and data insights are vital, prospects still long for personal interaction. Hence, it is imperative for brands to find the right balance between automation and personalization.
Brands can employ other companies to access email lists to send automated emails. Automated emails may be customized to include the client names and specific product recommendations based on past purchases. This can help brands achieve automation and personalization simultaneously.
However, sending occasional handwritten notes demonstrates that a company can go above and beyond for its customers.
While remote stylists offer one-on-one video consultations, AI chatbots address common customer care requests effectively.
With the right balance, WOM marketing becomes even more effective.
The Ethical Dimension: Transparency and Privacy
With the expansion of algorithms and automation, e-commerce businesses have to prioritize openness and privacy to maintain ethical standards. Customers should be aware when AI or algorithms are used to customize pricing or product suggestions.
To avoid becoming invasive, retailers must carefully use browsing and purchase history data. Cookies and tracking preferences maintain trust. Reviews and user-generated content should be scrutinized for integrity without blocking critical comments.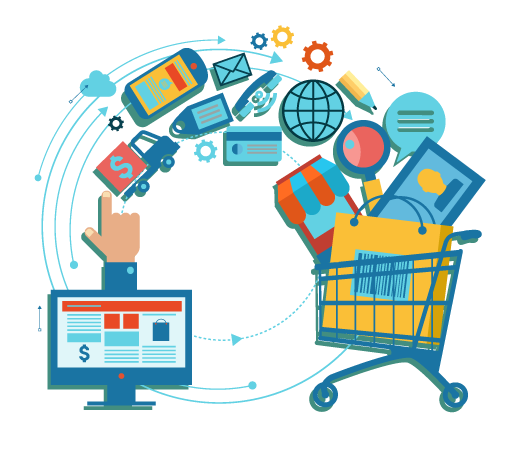 The Future Landscape of E-Commerce Marketing
The future landscape of e-commerce marketing looks AI and ML-heavy, with marketing algorithms becoming more complex. On-site interaction, ad targeting, demand forecasting, and other operational features of e-commerce will continue to be optimized by algorithms.
Additionally, conversational interfaces and voice search will open new computational possibilities.
However, the value of genuine human interaction, advice and storytelling will always be valuable. Word-of-mouth marketing will take many more forms and remain as effective as now. Companies will blend automation and personalization to create marketing tactics that foster emotional bonding between them and their customers.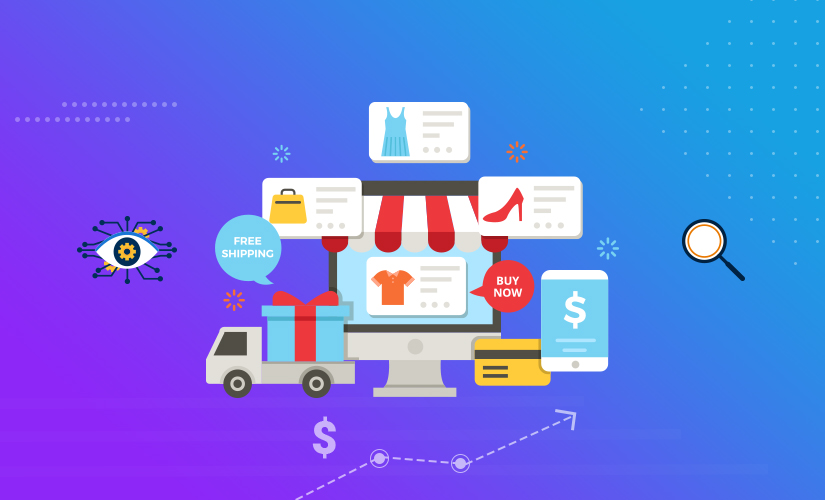 The top e-commerce trends appear promising if innovations like virtual try-ons and AI-guided buying improve the user experience without being inhumane. In the coming era, human ingenuity, morality, and empathy must guide the process of e-commerce evolution.
Conclusion
Perpetual potent algorithms that optimize suggestions, targeting, logistics, and other factors have contributed to the explosive growth of the e-commerce industry. However, the human aspect of word-of-mouth marketing continues to be essential to create a sense of community and loyalty in the drive to use data for efficiency and scalability.
Genuine user-generated content can nurture brand loyalty. Companies that embrace both the science of data and the art of human interaction will prosper as the e-commerce market changes.
Data and algorithms will enable companies to better serve the people who are the source of each data point by guiding them along the journey with ethics, empathy, and creativity. The fusion of human inventiveness and artificial intelligence will shape the next generation of great shopping experiences.