GoFundMe has emerged as the leader in the personal fundraising space. Unexpected medical bills? Want to buy your daughter's class a new set of books? Want to support a veteran's return home? GoFundMe may be the right platform for you.
Once your campaign is completed, GoFundMe uses CloudSponge to let users connect to their Gmail, Outlook, and Yahoo address books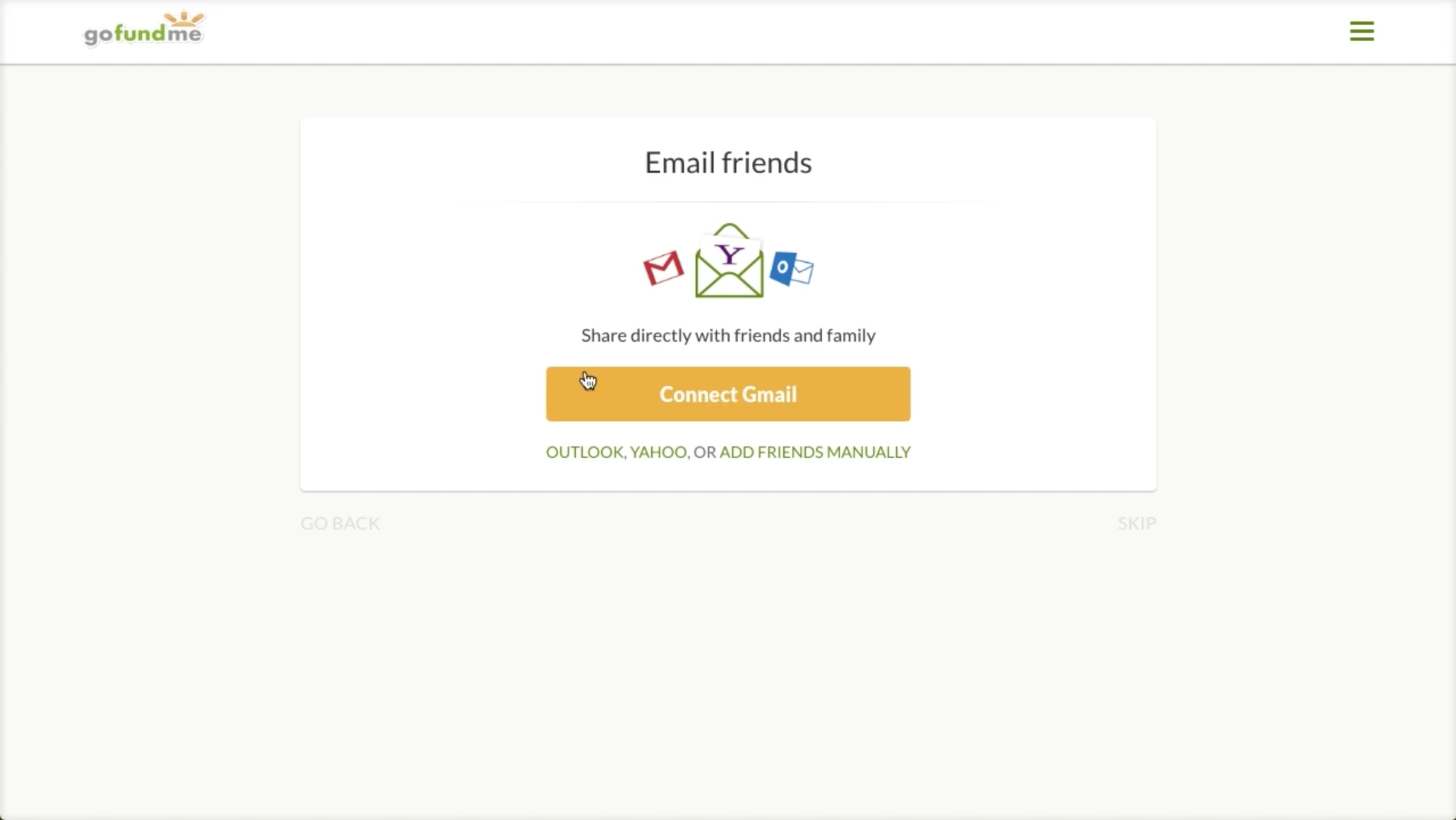 The CloudSponge Contact Picker displays a searchable, sorted list of contacts to make it easy for their users to find donors in their contact lists.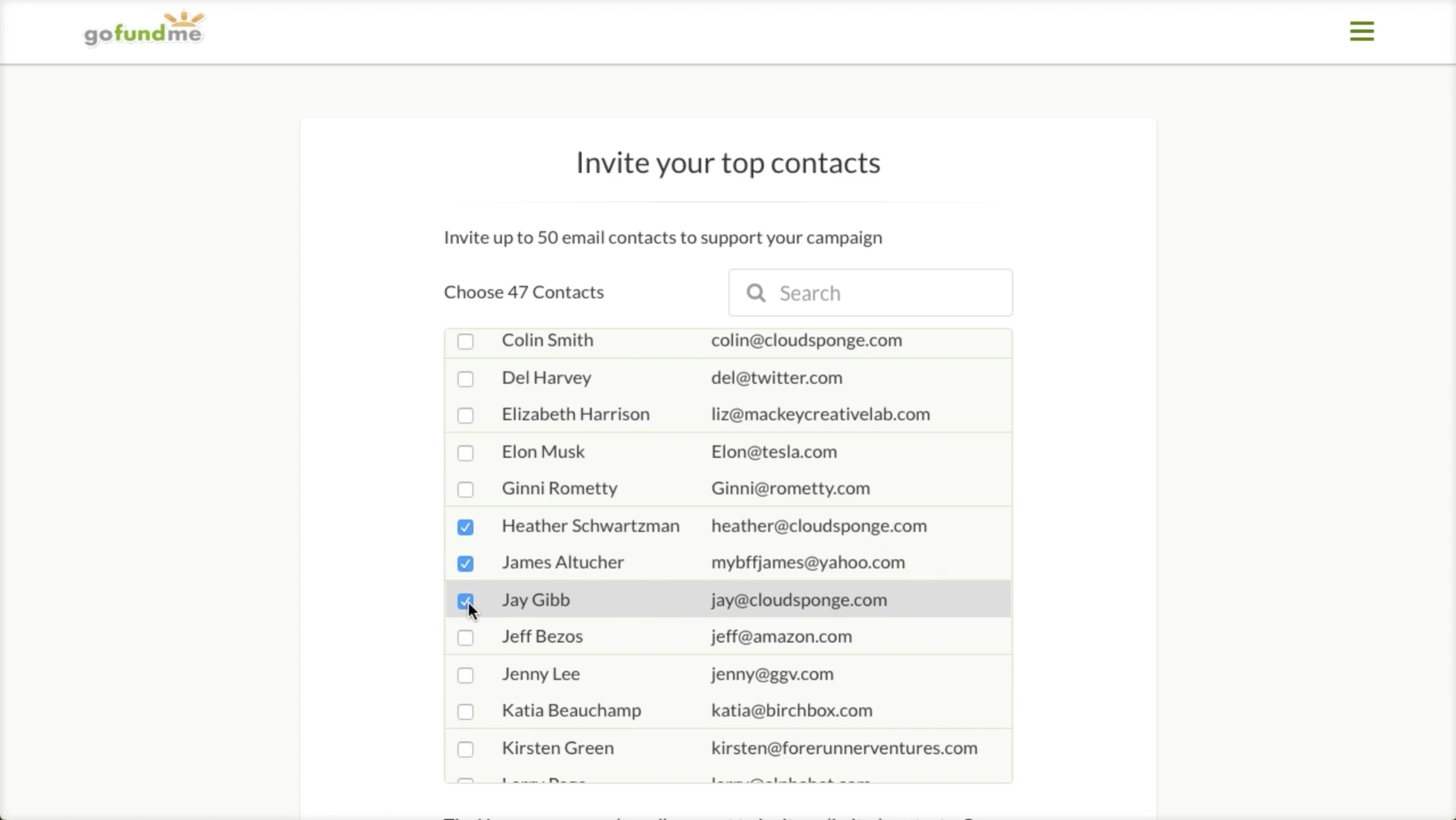 If anyone in your address book has previously donated to a GoFundMe campaign, they're separated in this list since they're more likely to donate to yours too.