InVision is a popular web-based prototyping tool for apps that makes virtual collaboration possible. Users can upload simple prototype screens and add "hotspots" to allow for interactions between the screens.
Collaboration is key when using  InVision. They have strong calls to action: "Invite People to Project" and "Share Prototype." Both of these emphasize the actual project or prototype, not just a generic "Invite others to InVision."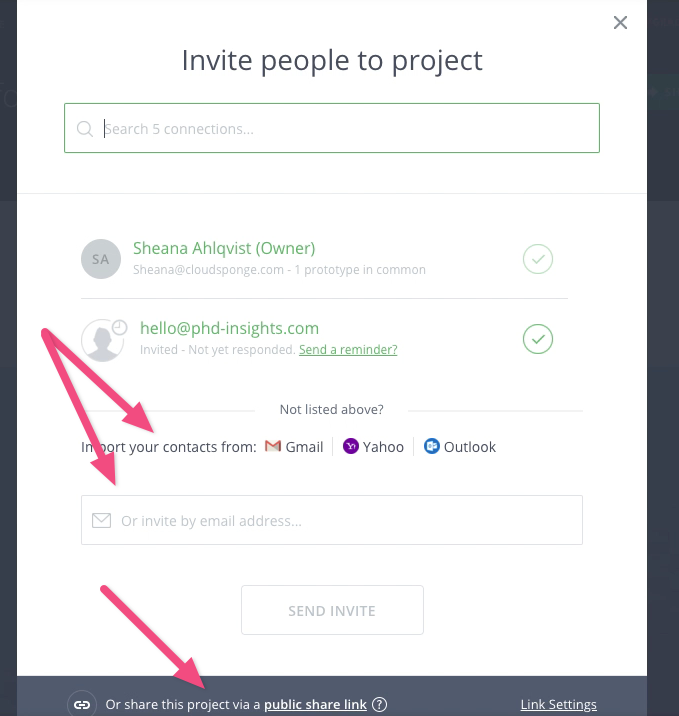 InVisions's use of the CloudSponge Contact Picker wields more collaborator invitations because it is easier to select multiple contacts at once.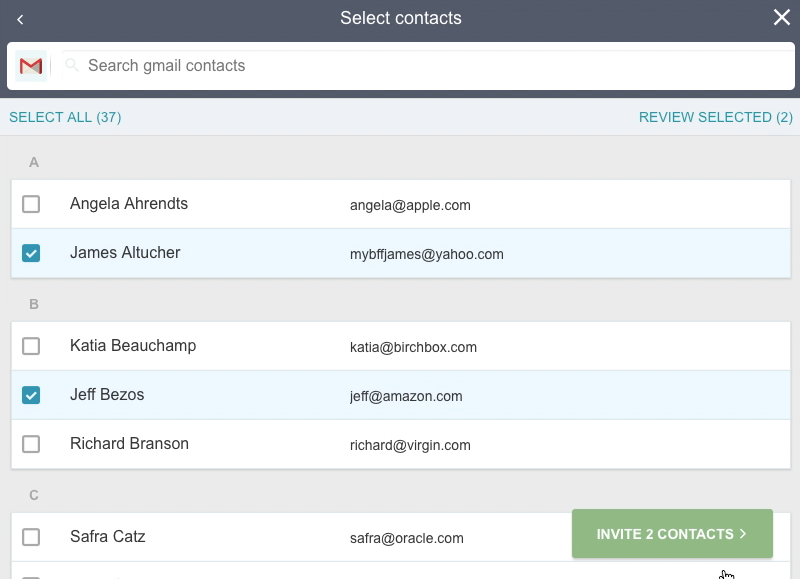 Using the CloudSponge Contact Picker, you can Invite individuals you've already collaborated with straight from the InVision site.