Stitch Fix is a major player in the competitive fashion-delivery space. As online shopping continues to grow, traditional fashion brands are racing to figure out how to stay relevant. Stitch Fix seems to have figured it out: their diehard fans grew it to nearly $1 billion in revenue in less than six years
Stitch Fix's referral program utilizes multiple channels for users to refer their friends. The user receives a $25 credit and the referred friend gets their $20 style fee waived.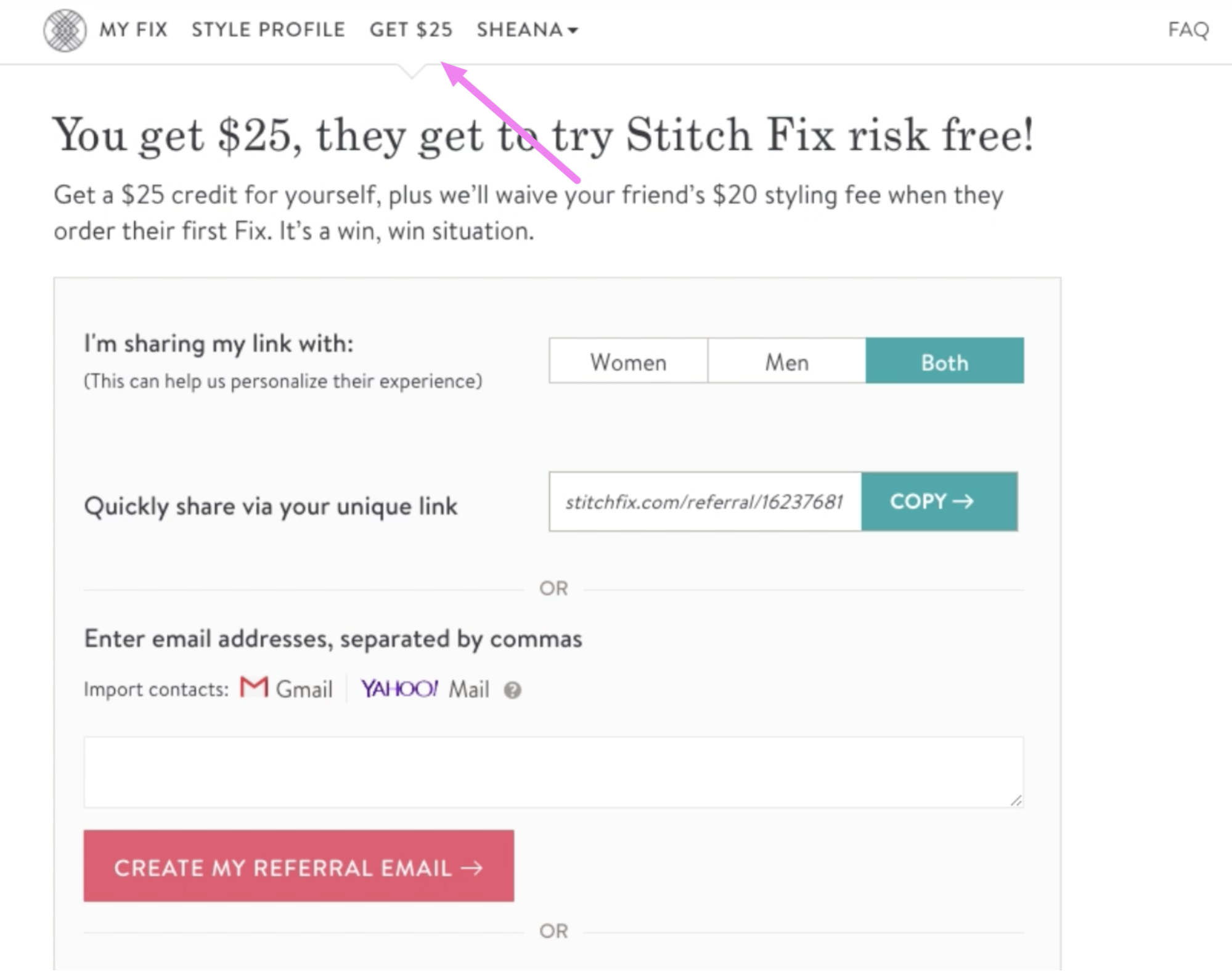 While Stitch Fix users can add email addresses manually, more invites are sent when the CloudSponge Contact Picker is used. The import contacts feature allows users to access their entire Gmail and Yahoo Mail contacts at once.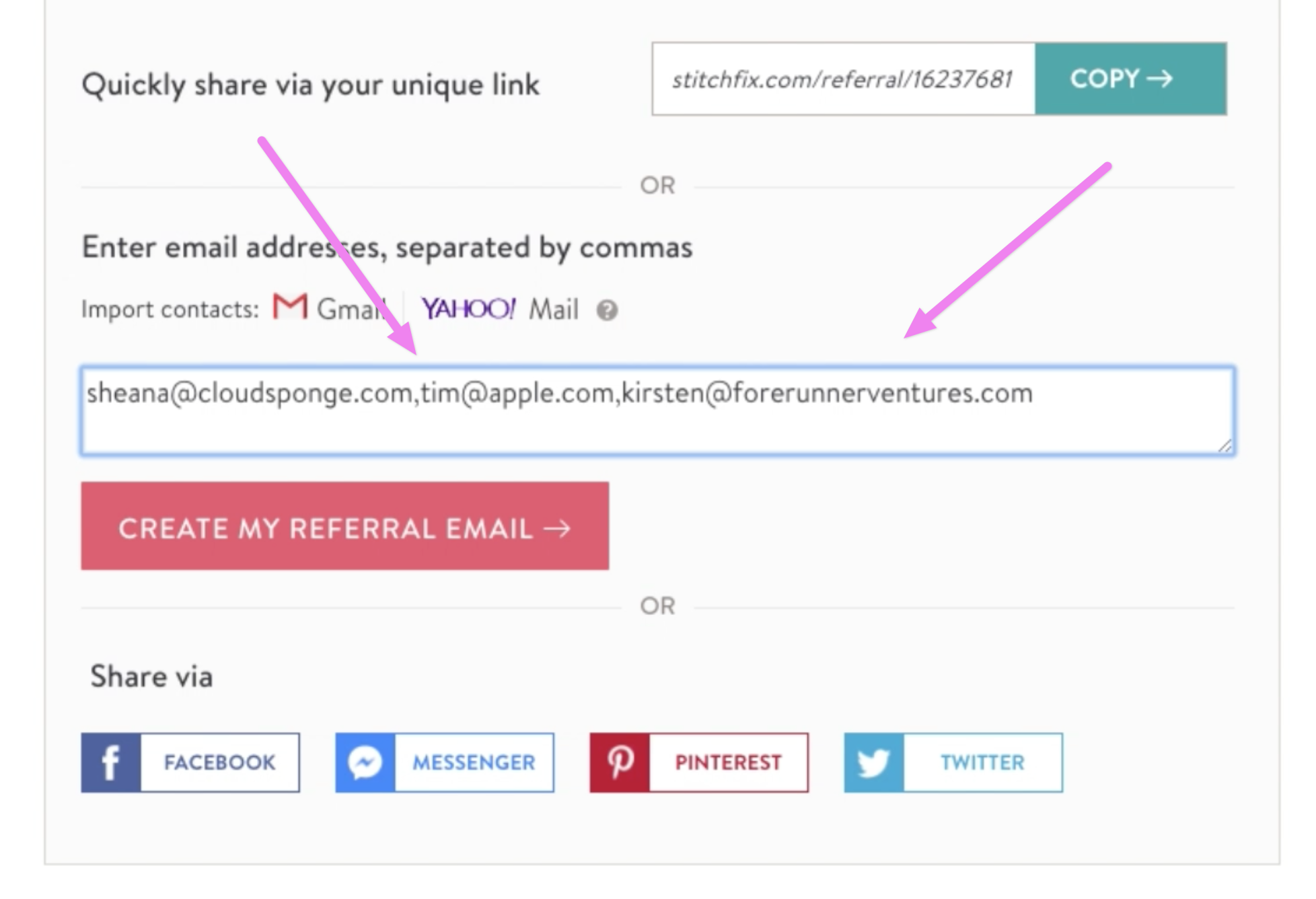 Once you click the "refer my friends" button, Stitch Fix uses a mailto link to open your computer's default email client. It pre-populates a message – referral link and all – with your selected contacts in the BCC field.