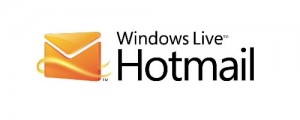 The world of contact importing has been on pins and needles about this pending date. On June 25, 2012, Windows Live claims to be shutting down access to email addresses within their address books APIs. Their current Messenger Connect API (v5.1) continues to provide access to contacts, but only provides 'email hashes' and not any raw email addresses. This makes their API unusable for sending emails and very awkward for a Find a Friend feature.
We respect Microsoft's views on data portability and access however this change clearly affects our current import process for Windows Live, MSN and Hotmail.
We are prepared. Our support for Windows Live/MSN/Hotmail will continue after June 25, 2012 without our customers having to do any development.
When the current API ceases to function, our widget and API will both use a new CSV upload feature that we've been developing. We're proud of this feature and think that it's as simple as it can be. Customers don't need to do anything to take advantage of this new feature. Optionally, customers using our address books API can improve the user experience with a simple alteration to their front end.
We'd love to hear from you if you have questions or suggestions about how we are handling this transition.
Graeme Rouse
CTO at CloudSponge
Follow @thunderouse