We've added contact importing for UOL, Terra and BOL.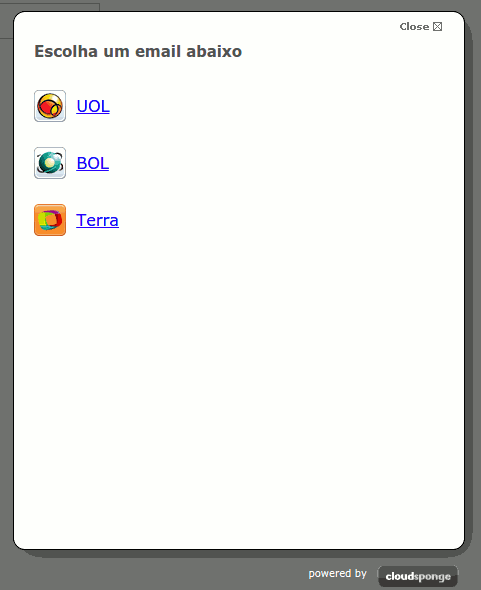 We're proud to announce three new supported address books in CloudSponge: UOL, BOL and Terra. They are the most popular webmail providers in Brazil.
Why Brazil? Because our customers asked us for Brazil 🙂
UOL, once known as Universo Online, is a Brazilian ISP and online service provider. It is the leader in Latin America and the homepage portal is the biggest in the Portuguese-speaking world. UOL provides local Internet access in more than 3,000 cities throughout Brazil and 14,000 cities abroad.
Terra (Terra Networks, S.A.) is a Spanish Internet multinational company with headquarters in Spain and Brazil. Part of Telefónica Group (the former Spanish public telephone monopoly), Terra operates as a web portal and/or an internet access provider in the U.S., Spain, Brazil and 15 other Latin American countries.
BOL (stands for Brasil Online) is an internet portal that provides free services, like webmail, broadband and even free hosting. It's probably the most used free email service in Brazil.
If you wish we supported another country or webmail provider, please just ask.
CloudSponge customers can enable them like any other non-default sources, as described in our documentation page.
Questions? Let me know!
P.S. Se você preferir, sou fluente em português 🙂