Ever looked at your CloudSponge account and wondered where the default OAuth credentials come from for Yahoo, Microsoft and AOL? Well, probably not. But in either case, we've made an improvement to our view so that you can see all the available OAuth credentials for your account, including the ones provided by the system.
You will still need to set up your Google OAuth, but now there's no longer a blank canvas when you land. Here's what you'll see on the Credentials page: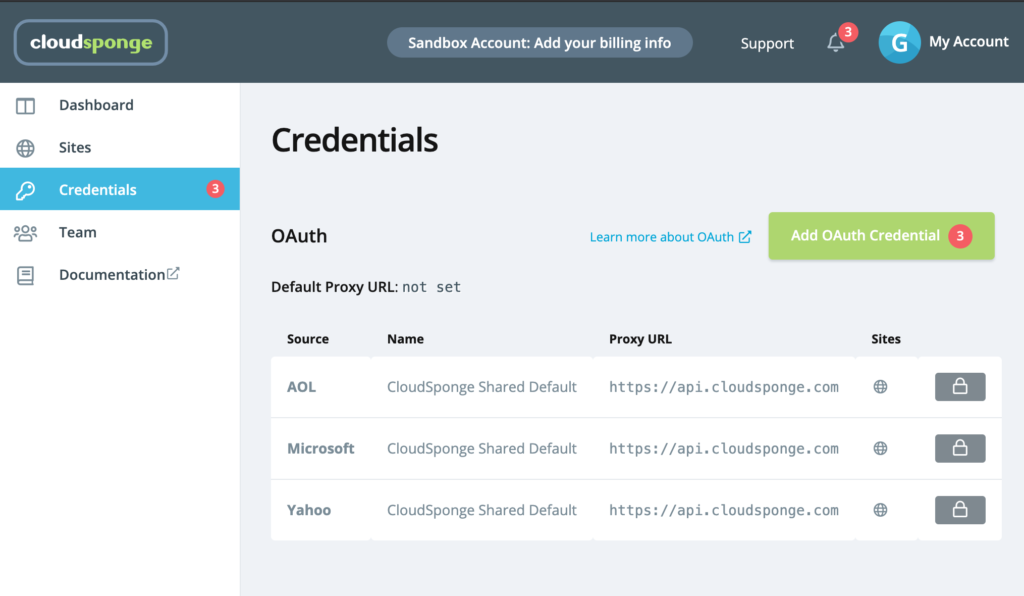 We're happy to help you out with getting your OAuth set up. Check out our documentation or contact us with your questions.