Seeing a new user signing up for your app feels so great, doesn't it?
Well, at least until you realize they're never going to sign up for the paid plan…
(And the real bummer is that this happens with so many of them.)
After all, according to Patrick McKenzie:
"40-60% of users who sign up for a free trial of your software or SaaS application will use it once and never come back."
That's how many you can count out from your financial projects from the get-go.
Other sources concur that companies battle low activation levels.
But what if there were ways to boost it up and activate more users?
Luckily for you, that's exactly what I'm going to show you today. You'll learn a process that will help you improve your user onboarding process.
Specifically, I'll show you:
How to map your activation funnel,
How to monitor the drop off points, and
What strategies to use to overcome them.
Intrigued? Then let's get right to it.
Getting started with user onboarding? Then check out our ultimate guide to onboarding and activating new users.
Step #1. Mapping Your Activation Funnel
I've said it many times on here on CloudSponge blog:
The secret to activating users lies in helping them to realize the value of your product as quickly as possible.
(We've even created a full-blown guide to help you understand and implement this concept. You can read it here.)
And of course, how you'll get a person to achieve that objective depends on your product.
You could require them to take specific steps during the setup.
Twitter, for example, forces new users to follow some accounts right away.
Why? Because they know that users can realize their value only if they see tweets that are relevant to them in the news feed.
Close.io requires users to import their contacts, which again, makes perfect sense. After all, it's hard to understand how a CRM could help you, without any customer data.
Other CRMs take a different route, including dummy data so that new users never saw an empty dashboard.
Freshsales is one example. This is how their contact dashboard looks like for every new user: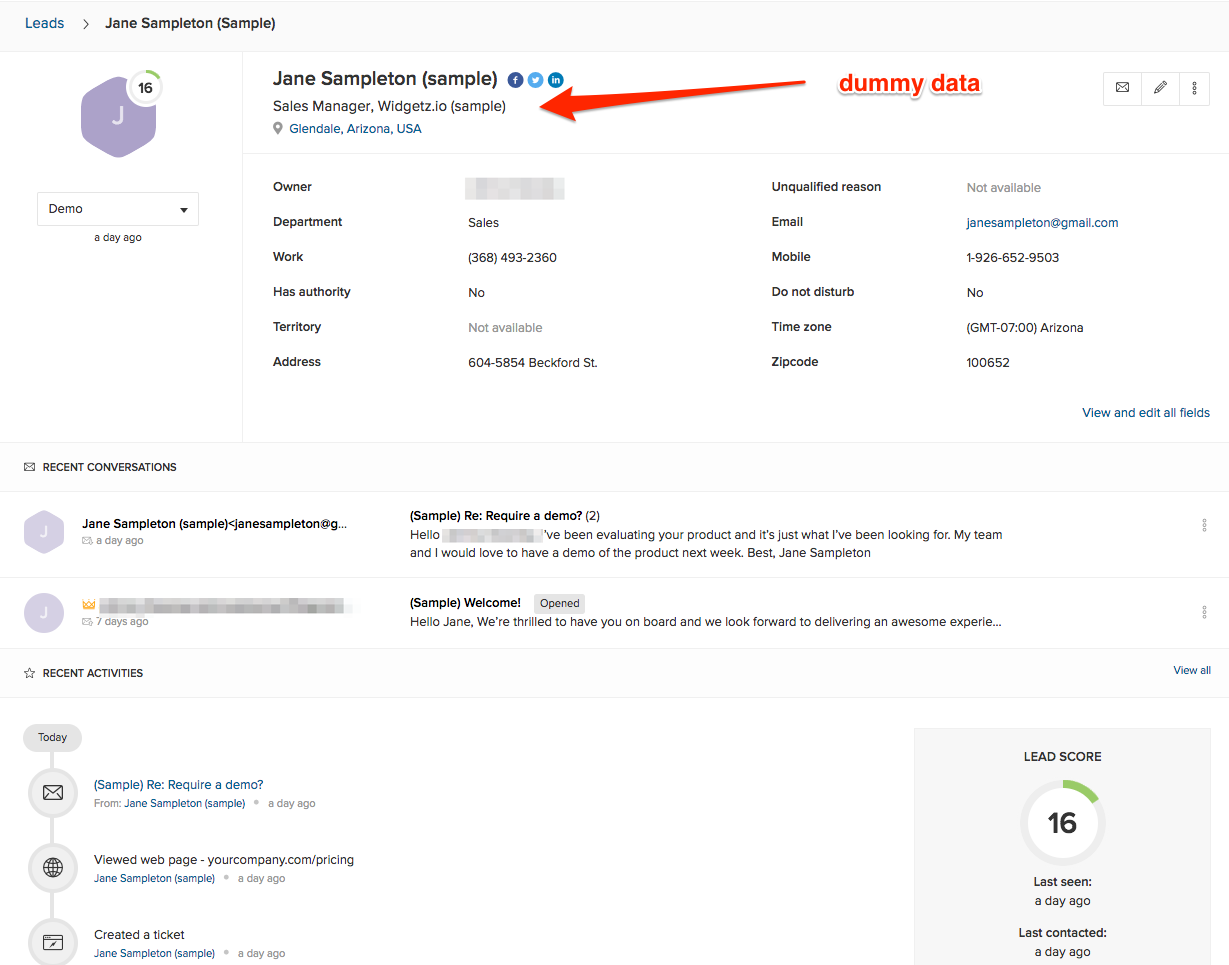 Note that they include not only basic customer data but also a full history of interactions, showing new users what they can do with their product.
Clever, eh?
But here's the catch – to do the same, you first need to map out your activation funnel.
Or, to put it simply, you need to discover what new users need to see or do to reach the activation point.
Airbrake, a software error notification platform identified the following steps in their process (quoted via Justin Mares):
Signs up for Airbrake
Indicates which programming language they use (Ruby, Python, PHP, etc.)
Installs and deploys a few lines of code in their app
Captures their first error
Marks their error as resolved in their dashboard
Here's another example:
The key to this exercise is to visualize how a new user would reach the activation point – the moment when they finally realize what value your product delivers for them.
And to do so, you really need to answer two questions:
What is the most important action you want users to take?
What steps do they need to take to reach it?
Step #2. Monitor Your Drop Off Points
If you've completed the previous step, then you already know your activation flow.
Next, you need to identify where exactly your users drop off it.
For example, for Patrick McKenzie's product, Bingo Card Creator, the leaks started happening from the 3rd step of the process:
As he points (note, the emphasis in bold is mine):
"We can observe that there is a small drop-off in funnel completion between Dashboard and Create list (95.9% of users having reached Dashboard will successfully create their word list), but there are significant leaks between "Create list", "Customize" and "Schedule print". This is where I focus my efforts as a UX designer, as it is likely I can achieve big wins there rather than chasing a 95% to 96% improvement."
You need to identify drop off points for your funnel too.
The guys at Pressable posted a killer guide to doing it with Mixergy. And I'm sure you can replicate that in other relevant tools you might be using.
Step #3. Overcoming the Drop Off Hurdle
Naturally, there is no single way to prevent users from abandoning the activation.
So, in this section, I'll share with you some ideas that could help you ensure they'll reach the activation point.
(Note, many of those strategies rely on you being able to identify users who are about to drop off. If you aren't sure how to monitor that, check out our guide to measuring user engagement.)
#1. Call them
I admit, getting on the phone with a user who might potentially drop off can be intimidating, to say the least.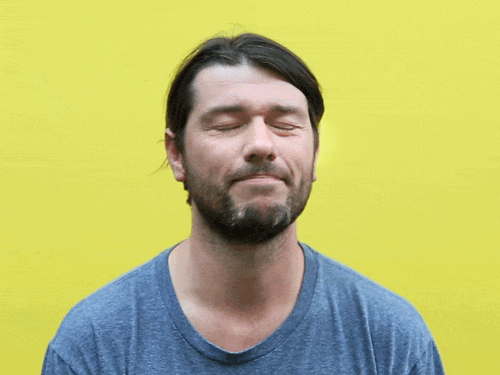 But here's the catch:
A phone conversation gives you the opportunity to hear their full story, and not just a single sentence explanation sent via some feedback form.
You also get to ask questions, and guide them to the activation point right there on the spot.
And sure, it's not easy. As Susan Su points:
"[…] bribe them with gift cards if you have to, but you'll be surprised at how far you can go by just being friendly and asking."
#2. Send a personal video message
This trick works equally well to a phone conversation, but it's by far less intimidating.
And it's super easy to do too.
Using apps like Bonjoro, you can send clients a personalized short video that helps them overcome the obstacle in the activation flow.
(And the best part is, you can record it on your phone in a matter of seconds).
Here, let me show you.
Here's a video Patrick from Advocate.ly sent the CloudSponge's CEO, Jay.
#3. Offer Onboarding Help
If you offer a highly technical product requiring complex setup, offer customers to do it for them.
That's what many apps do via their customer success teams. And in turn, they ensure that users always complete the activation flow.
Onboarding help could be a great help to organizations without a relevant department to take care of the process, or when you're taking over from your competitor and need to migrate historical data to your platform.
#4. Send behavior-based emails based on user's actions
We've discussed this strategy in depth in our guide to creating onboarding email campaigns. You can read it here.
But to reiterate:
An email campaign helps you deliver useful information helping users to get onboard with your product.
Some of those emails include generic information all users will receive.
But your campaign should also include messages triggered by a specific user's behavior.
Not performing that one crucial action related to the activation point is a good example.
And here's how Drift overcomes it:
(Read more about using this strategy in our email onboarding guide)
Closing Thoughts
Seeing a new user signing up to try your product feels amazing.
But the feeling vanishes when you realize that your chances of getting any money from them are slim.
That's where user activation comes into play. And by following the process I outlined above, you should be able to lift your trial to paid user conversion rates.
Good luck.