Did you receive an email alert about granting access to your Google account but need to know why you are getting the alert? When you saw that email, I'm sure you thought, who has access to my account, what have they done with my information, and what do I do now?
Most likely, you've enabled a third-party app to allow access to your contact information. A third-party app is a secure software that allows you to share your information with a particular site. Luckily, you don't have to grant this access forever. Checking your settings will allow you to find out who you have given access to and how you can take it away.
If you've seen this email in your inbox…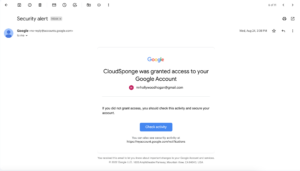 …Then, you've likely provided access to your Gmail account for a third-party app like the CloudSponge Contact Picker. While CloudSponge takes security very seriously, I know it can make you uneasy when other apps are connected to your accounts.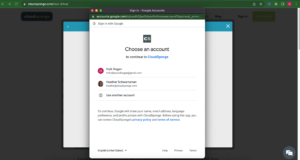 Now that you know how it happened, you can rest assured that you have not been hacked and can rectify the situation.
To find out who has access to your account, you can check your settings and, if necessary, remove it.
You can remove access to your Google account with these easy steps.
1. Sign in to your Google Account.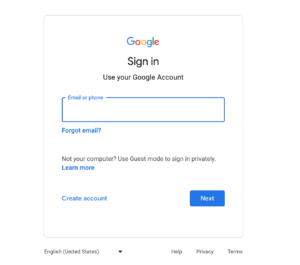 2. Click your profile icon, and then click on "Manage your Google Account."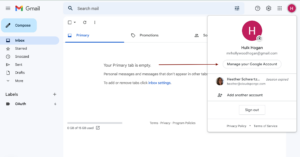 3. On the left-hand side of your profile menu, click on Data & Privacy.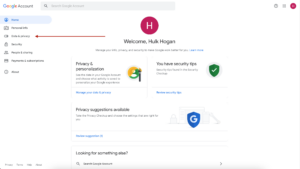 4. Scroll down to "Apps and services."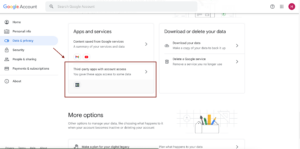 5. Click on "Third-party app with account access" and click the blue remove access button.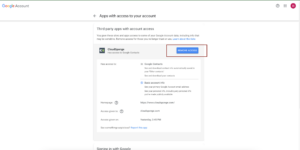 That's it! You have now removed third-party app access to your accounts. While the internet can be scary sometimes, knowing that you can easily control who has access to your data and quickly secure your accounts is reassuring.