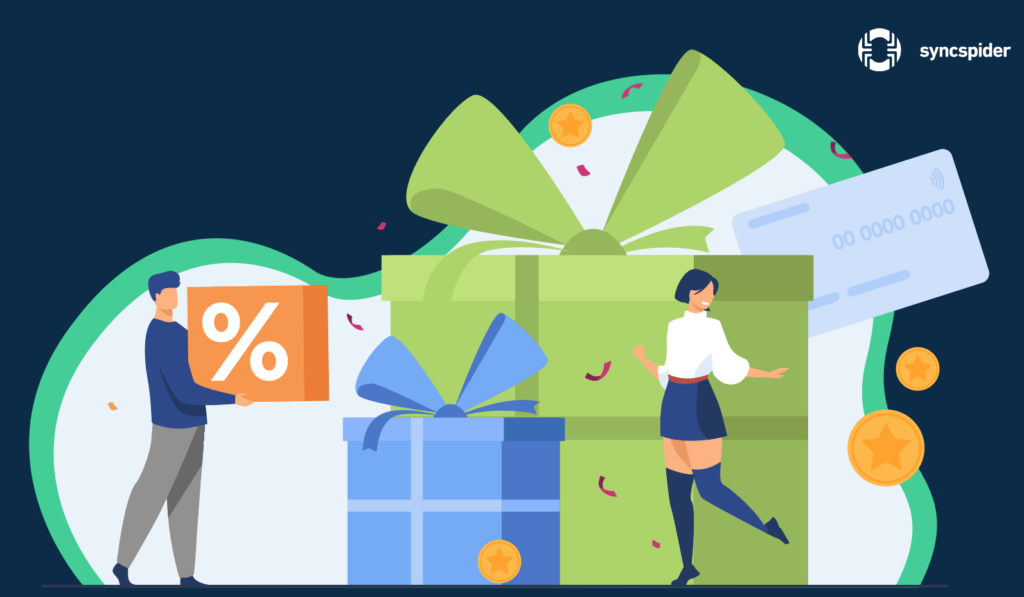 Contributed to CloudSponge by: Nobert Strappler from SyncSpider.
We know you want your business to skyrocket, but you don't know how to achieve that. It seems like every time you choose one strategy; the other one seems more appealing to you. Well, here's the thing. It would help if you combined several selling methods to hit your goal, and one of them is definitely the 'Viral E-Commerce Giveaways' strategy. Why? Because it's the strategy that fits into the behaviour economy pattern of the average consumer.
The thing is that every single human being likes to get something for free. That's how we function. We are brought like that. We get presents from people who have loved us our entire life. We get gifts for birthdays, Christmas, Thanksgiving day, at our weddings, celebrations and almost every significant event in our lives. And you know what? It feels good. So, before you shake your head and claim that giveaways are too costly, go through the introduction, statistics and simple instructions for using this strategy that we prepared for you.
The Beginning of the Giveaways Boom
Believe it or not, giveaways are not something that is the invention of the 21st century. It's not even related to the 20th century, but it dates back to the mid-nineteen century, and all credits go to Benjamin T. Babbitt, a man who soled baking soda from a travelling wagon. Okay, he wasn't only that. He was a businessman and inventor. And yes, he was the marketing guru that invented giveaways. He offered free lithographic prints as a gift for every purchase of baking soda.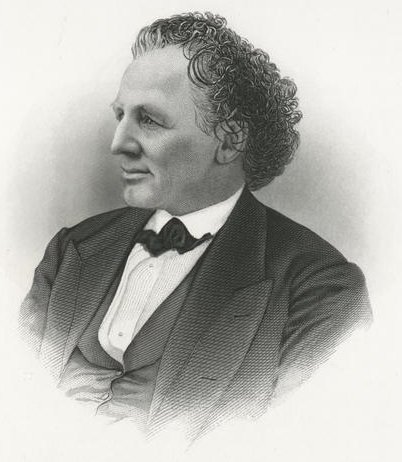 We guess he hit the jackpot since this strategy soon spread worldwide, and everyone was offering some gifts to purchase their products. And you know what? It is still in use. So, if something has been in use for almost two centuries, don't you think it's worth trying it?
Oh, did we mention that he made a fortune?
The 21st Century Transformation – Viral e-commerce Giveaways
We'll skip one century to be efficient, and go right to the 21st, where your business is trying to cope with strong competition, modern technologies, multi-channel sales and the struggle for customer attention every single second of the day.
Obviously, the giveaways strategy changed a bit over the years, especially regarding the results it is focused on. Previously, the sellers could attract new customers to buy their products only by giving presents with every purchase or just hinting that they could get a reward by purchasing the product.
Over the years, customers became a bit sceptical and pickier when giving money for something, not to mention the Internet invention and everything moving from the physical to the virtual world. Yes, priorities changed, but giveaways are still here.
Life is not easy for e-commerce businesses, but let's see why most successful companies still use this system.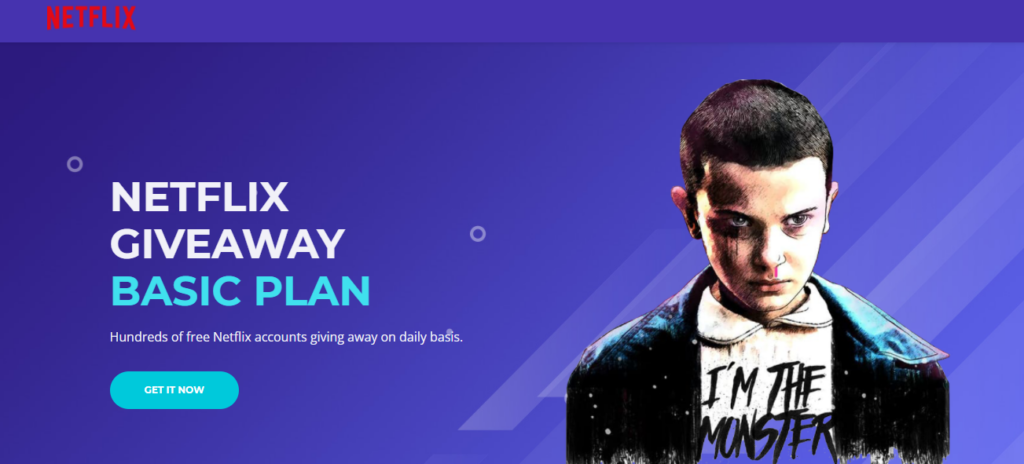 Why Should You Use Giveaways?
What good could you have from viral e-commerce giveaways? Well, let's start with the obvious ones:
It's a great community builder – What does it mean? It means that you will be able to collect leads (contacts of people who are interested in your product, whether they buy it instantly or they are just in an awareness or interest phase. You can always persuade them later.)
You can raise awareness of your product – The thing is that when something is for free, people talk about it, and that's your chance to spread the word about your product. Excellent and very efficient marketing, you have to admit.
You can increase the sales of your product – Yes, definitely it will increase your sales. Probably not as a few centuries ago, but you will be able to see the results.
Okay, you get the point. Now, the critical question is how to use it properly.
How to Use the Giveaways Strategy?
No, it's not enough just to give something from time to time, randomly. It would be best to plan everything regarding your viral e-commerce giveaways strategy, starting from the thing you are going to give away (prize), channels you are going to use, time and duration of the campaign, follow up to the results you expect.
The Prize
The first rule is to choose the prize that is complementary to your product (or products).
Let's say, for example, that your e-commerce sells shoes; you won't choose as a prize a car tire. And if you're selling summer holidays you won't offer a pair of skies as a prize, won't you? You will choose something related to the products you sell. Why? Because your prize needs to fit the interests prospectors have if you want to increase relevant leads.
Time and Duration
The second rule is about choosing the perfect moment for your campaign and setting the duration.
It is best to choose the pre-season and all holidays when people buy gifts for others for the perfect time. A holiday calendar is always a good thing to have beside you when planning giveaways.
As for the duration of your giveaway campaign, you can set it to last a month, a week, a day (not recommended). It can be a repeated action; for example, you can repeat the giveaway every Monday, Wednesday, or whatever day you pick. The good thing with repeated giveaways is that it gives constancy, and people quickly get used to checking your page and keep them active on your social media.
Choose the time when your potential buyers would be most interested in your product. For example, as someone selling bathing suits, you'll probably not run your campaigns during winters, and you won't choose the Christmas tree as a prize during the summer months.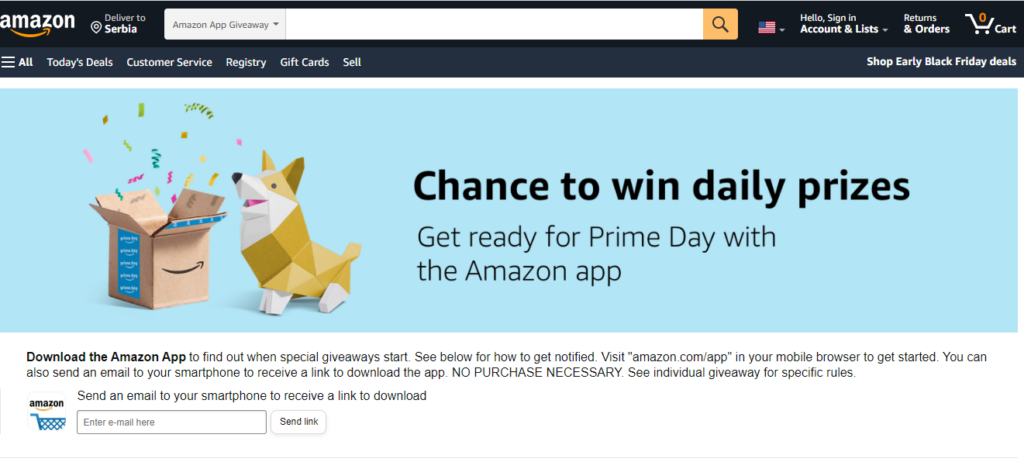 Follow up
What you do with all those emails and contacts you get from the campaign is all up to you. But our advice is always to follow up. Send them an email, and try to get feedback. The leads you get from the campaign is the perfect starting point for building a relationship with your prospectors.
The Results
So, what's the result you want to achieve with the viral e-commerce giveaway campaign? You can use this campaign for various pieces of information and goals.
For example, you can increase the number of followers on social media; you can increase their engagement, raise awareness of your product, collect more emails (leads), or improve your website's traffic. How successful you are will depend on the action you choose for the participants. Choose carefully, because if you don't set that part right, you'll not be satisfied with the results.
The Key Takeaways
The importance of viral e-commerce giveaways is evident, especially when there are between 12 and 24 million e-commerce businesses out there. Yes, they might not be all successful, but those who are definitely using the giveaway strategy.
And as we mentioned at the beginning, it's not about using one strategy but the right combination of several. If you don't know what plan would go perfectly with giveaways for your e-commerce, check out what successful companies' owners have to say on that topic and what strategy they implemented; what's their secret of success.
—
About the Author: Norbert Strappler is a visionary entrepreneur with more than ten years of e-commerce experience. The founder and CEO of MONOBUNT Digitalagenturand, SyncSpider, and DragDropr.