Double Your Referral Program Performance! - Gather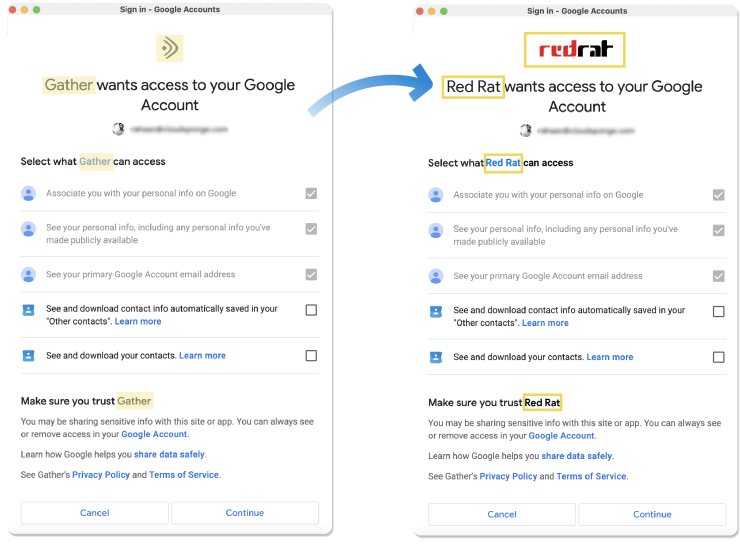 Your favourite Referral Program interface just got a whole lot better!
Get your own brand to show up each time your customers sign in to the Contact Picker for Gather.
Get Started In 3 Easy Steps

Copy Your CloudSponge Key
Sign up for a CloudSponge account to get your license key. 14 days trial included.

Paste Into Your Gather UI Settings
Head over to the Gather interface and input the key in your settings.

Start Getting More Referrals
Reach out to us to customise your Contact Picker as per your preferences!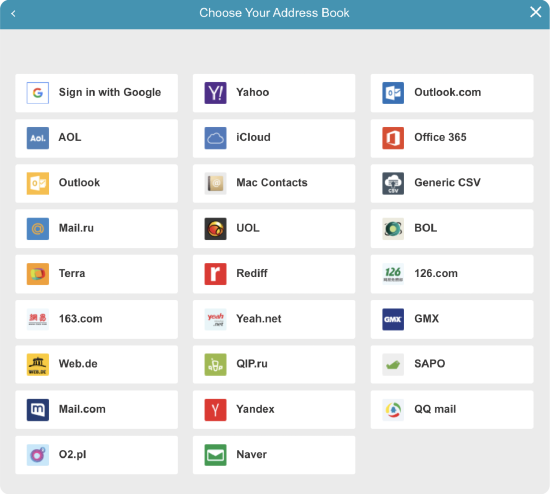 Flexible Options To Match Your Preferences
Unleash the true potential of the Contact Picker by going beyond its default setup to match you and your audience's preferences.
Choose to display only a few select address books, or make the Contact Picker available in any of the 10+ languages we currently support.
With your own license – you get the freedom and flexibility to set up the Contact Picker as per your pereferences. 
Your Brand, Your Contact Picker
Replace the Gather logo and name on sign-in pages with your brand using your own OAuth credentials with Microsoft, Google, Yahoo, and AOL so your users always see your brand when they're granting permission to read their contacts.
(We'll even help you with the process to get it done!)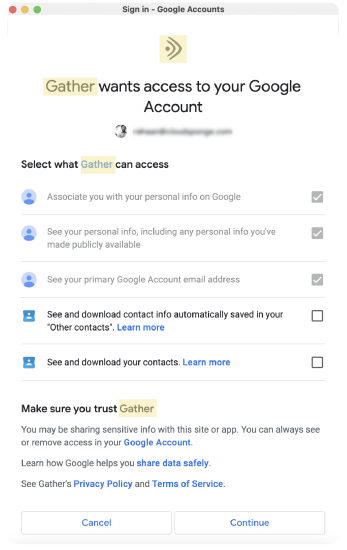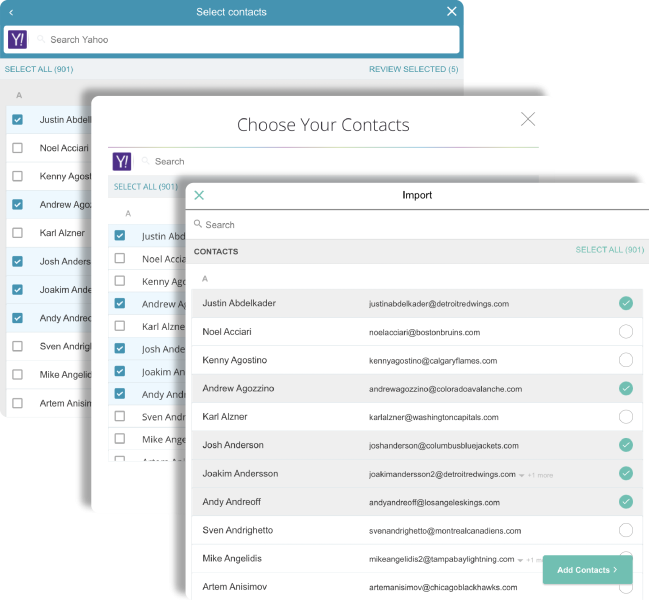 Fully Customisable Interface
Use CSS styling to easily change the look and feel of the UI to match your brand or website's aesthetic. You can even use Javascript callbacks to modify its functionality.
Get in touch with us or see our documentation to change its font, colour, corner radiuses, and  more! 
Powerful Analytics for Better Performance
Drill down into any aspect of your sharing process with  data and analytical insights you never had access to before!
Improve your customer's sharing experience with data that not just tells you how your referral program is performing but also how well it could be!
Frequently Asked Questions
How does CloudSponge improve Gather's referral performance?
Our Contact Picker lets users access, select, and input contacts saved in their email address books directly into your referral forms.
Thus simplifying the sharing process – which results in improved (upto 4x) referral performance. 
Does CloudSponge send emails?
No! CloudSponge only enables users to access their email address book contacts directly from your website. 
Can I have my brand logo and name show up on sign-in pages of Google, Microsoft, Yahoo and AOL instead of Gather?
Yes you can! The process to get your own brand credentials is different for each email service provider – reach out to us if you need help and we can get you through each one of them with relative ease. 
Can I customize the Contact Picker to match my requirement?
Yes! Nearly everything about the Contact Picker can be customised to look and function exactly the way you want it. 
You can even modify its behaviour by selecting what recipient details are extracted from a connected address book, or limit specific user actions as well. Learn more here.
Do you offer discounts on licenses for multiple websites?
Yes! If you would like to activate more than 10 websites – take a look at our volume pricing plans for an efficient (discounted!) pricing model.