6 Ways to Generate Word-of-Mouth Referrals
At its simplest – Word-of-mouth is the passage of positive information between your best customers and their peers about your business, products, or services. It is a critical inclusion to acquire new customers, grow your business, and directly impact your bottom line revenue.
For these reasons, you not only need to understand the ways to generate, and increase your word-of-mouth referrals but also how important they can be to your business.
Why Word-Of-Mouth Referrals are Important?
Word-of-mouth is the easiest and most profitable way to grow your business. Period.
Advertisements, social media, and site promotions can drive more signups – but nothing converts faster than a peer-to-peer recommendation. The best part, it comes without the high costs associated with and required for running digital advertising campaigns.
Word-of-mouth is also proven to be more effective than other channels to acquire new customers, and more importantly, have a 37% higher retention rate. This is partly because word-of-mouth travels between two or more people on the basis of one's goodwill to not just the brand being referred but also the person it is being referred to.
But more importantly because word-of-mouth is among the few non-marketed channels that directly onboard a customer onto the consideration stage of the buyer's lifecycle. Which is to say a referral not just makes a potential customer aware of your business but directly implicates considering a purchase.
As such – when personal referrals are made between people – its perceived value is a lot higher not just for the parties involved but also for the business being referred to.
But how do you drive word-of-mouth for your e-commerce store from your customers? What can you do to direct how often your customers speak about you, and more importantly what they say about you?
Read on to find out.
Ways to Generate Word-Of-Mouth Referrals
1. Referral Programs
The easiest way to get started on generating word-of-mouth is to start a straightforward referral program. Using services like Extole, FriendBuy, or Gather – you can be set up to generate word-of-mouth even before you can even finish reading this article. But that's just beginning to scratch the surface.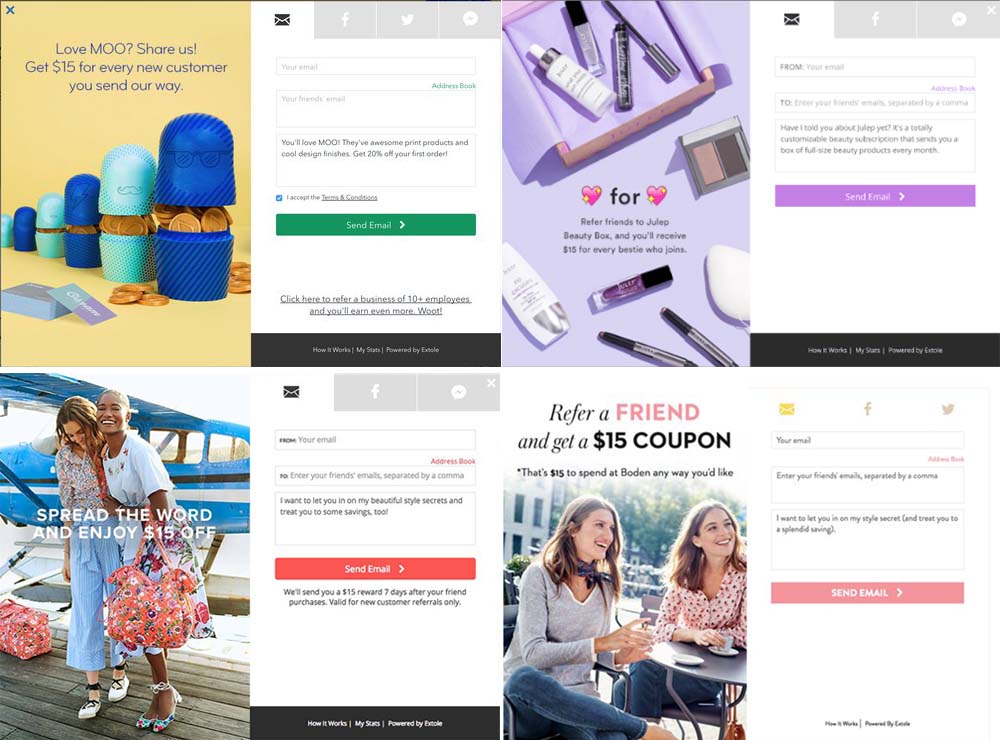 It's important to understand that generating word-of-mouth referrals goes way beyond a "Give 15$ Get 15$" pop-up, or a 'Refer and Earn' webpage nestled in some corner of your website. The goal is to acquire new leads indirectly from sources other than your own marketing efforts.
It doesn't matter where your referrals come from, what they come for, or how they first learn about you. What matters is that they learn about you from someone they know. It's the fundamental reason of why word-of-mouth works.
So a 'referral' in the true sense is just one customer talking about you with another potential customer. And a standard referral program is just one of the many ways to go about it:
2. Sharing Newsletters
Most e-commerce sites have a newsletter program that they actively promote to drive more signups. However, they seldom seem to provide an option to share it with others.
Sure, a motivated customer could just forward the newsletter email they receive to someone else – but there's no way for you to track it, guide it, or nurture the new lead in the long term.

Even if a customer wanted to add in more email ids, the forms are designed to reject multiple inputs – thus limiting the reach of your newsletter to just one person at a time.
By simply offering another input field to share the newsletter with others or just accepting multiple email addresses in the same field – you allow users to share your newsletter with more people other than themselves. The implementation is so subtle that it's mind-boggling to me why anyone would restrict or not actively promote sharing newsletters with more people.
Why It's Worth It: Newsletters are designed to reengage old customers and inactive leads. So they carry the best of what you have on offer to drive return visits to your site. It's all the ingredients you need to even entice and acquire new customers as well. And functions as a better sneak peek into your e-commerce brand than a typical welcome email that's sent out to new referrals.
3. Sharing Product & Product Reviews
One of the best ways to generate word-of-mouth, beyond a referral program, is allowing the option for your customers to leave feedback on any products or services they may have purchased on your website. This not only instantly validates the items available in your inventory but also adds credibility to you, and your website as a seller. Reassuring casual visitors to turn into paying customers.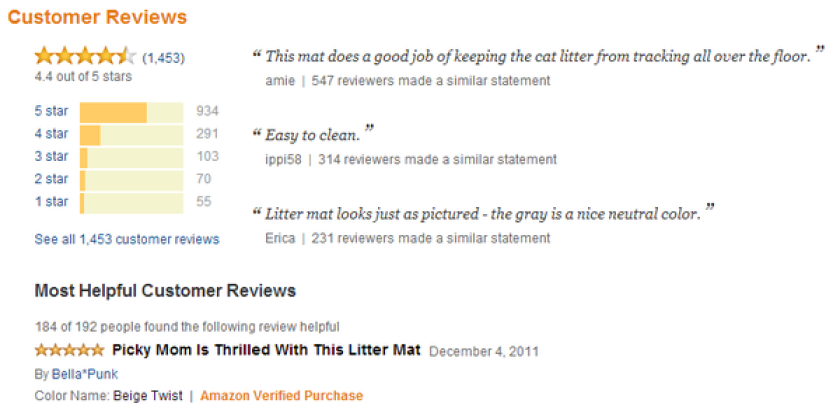 Adding the option to make a direct product referral to others is another great way to boost your word-of-mouth without necessitating your customers to use your referral program.
Shoppers look at a lot of products before making a purchase and might often come across products they would like to share with someone else. Making this process simpler, accessible, and engraved into your website's structure subtly reminds and entices users to share more about you – one way or the other.
Why It's Worth It: Since product reviews are available for anyone to discover – they act as indirect referrals that go beyond your customer's network of connections. Product sharing on the other hand act as highly targeted recommendations where new potential customers are directly introduced to considering a product for purchase.
On both counts – it works great for acquiring new customers beyond your referral program and converts new users faster.
4. Sharing Coupons
The core function of a coupon is to push for more sales by enticing users with a one-time offer to complete a purchase. It works so well that some e-commerce stores have dedicated pages that collect all active promotions in one place for customers to easily find and use.
Unfortunately though – these pages, or even independent coupon banners, never ask to be shared with others. Nor have the option for users to do so.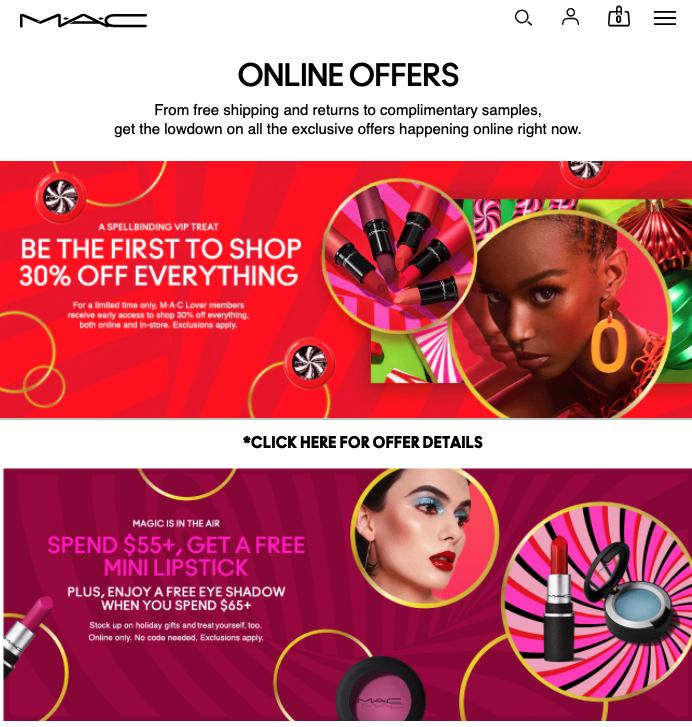 This is another missed opportunity – because the end goal of a coupon and a referral program is the same – get more paying customers. One way to generate word-of-mouth is to implement a system where discount coupons can only be used after they have been shared with others. Thus compelling users to not only complete a purchase but also drive new business to your e-commerce store.
Why It's Worth It: Exclusive coupons can function the same as gift cards – in the sense that they could only be offered to new customers via existing paying ones. Everybody loves a discount on their purchase the same way every customer prefers a reward for making a referral. Unlike gift cards though, redeeming coupons have a much shorter time limit, thus creating a sense of urgency for new referrals to act faster and make a purchase.
5. Sharing Wishlists
Whether it's saving a list of favorite items or a traditional shopping list that users create with the intent of completing the purchase at a later time – lists are great for product recall and driving return visits to your e-commerce site. Enabling your users to collaborate on these lists with their friends, and family invariably drives more referrals to your store.
For most e-commerce customers – the only way to shop with their friends or partners online is to constantly exchange a series of links or leer over the other's screen. By allowing your customer to share their shopping list with someone else – you open the door for a lot of first-time visitors to learn about your website from people they trust.
Why It's Worth It: People not only love shopping together but also tend to spend more when they have company. It's the whole foundation on which shopping malls are based off. Allowing uses to recreate that experience digitally will not only bring a lot more people to your website but make sure they convert faster as well.
6. Optimising the Word-of-Mouth Sharing Experience
Now that we understand how generating word-of-mouth referrals can go beyond a referral program – it's important to note that unless the process of sharing about your site with others is slick and buttery smooth – not enough people are going to bother engaging with it – which in turn is going to hurt your program performance. They could once – maybe twice if you are lucky – But never long enough to drive substantial referrals to your website.
This is because your customers are either stuck sharing a referral link via socials or a 'mailto' form field that expects customers to input a list of email addresses, separated by a comma. The former fails because instant messaging on social platforms is not exactly an ideal place to archive recommendations made by friends to revisit and purchase from later, and the latter is just a diabolical waste of your customer's precious time.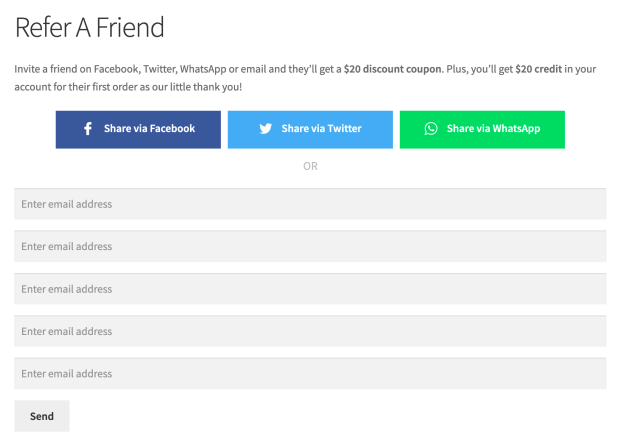 The customer's experience while engaging in your sharing process is at the core of every successful referral program. Your best customers want to share about you because of a great shopping experience – but if that experience loses its momentum while making a referral – it breaks and disengages their motivation to do so. Even your most highly motivated customers will never engage with a referral program that not only expects them to recall essential contact info of their peers but also to type it down meticulously so as to not make any mistakes.
It's almost silly for e-commerce stores to expect this given the varied combination of characters an email address can be. The only (and worse) alternative is for customers to constantly switch browser tabs (read exit your website momentarily) to get the contact information they need to fulfill your sharing process and make a referral. Something you need, more than them.
Thankfully – the solution is simple: an 'Add from Address Book' option that rests alongside your referral form fields – letting your users simply select contacts off their preferred email address books to make a referral – no nasty redirects, no need for memory recall, no tab switching, no typos, and just a handful of button clicks.
It makes the whole sharing process extremely efficient and non-time consuming for customers to engage with over and over again.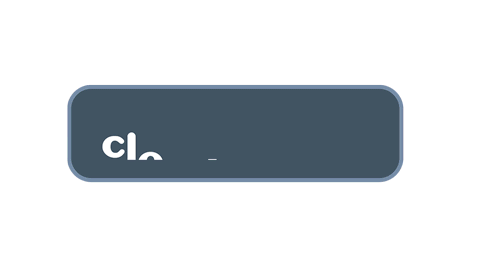 A contact picker increases share volume by loading a populated list of contacts for your customers to choose from (as opposed to recalling a handful from memory). And enables referrers to repeat the process by making it super simple and fast to do so. When set up to extrapolate key contact information – it can even personalize your referral emails to give you better email open rates and faster conversions of new referrals.
Wrap Up
While e-commerce referral programs can be of all shapes and sizes – The importance of an optimized sharing experience cannot be understated in driving its success. So go ahead and carve out your unique propositions and allow your customers the opportunity to share it all. Just be cautious, conscious, and extremely considerate when designing your customer's sharing experience to guarantee success.