We all know digital advertising is great. It's the epitome of our tech, analytics, and creativity all mashed up together in a flavoursome and largely profitable avenue to get your brand in front of the right eyes. It makes us visible (and accessible) to thousands of more people. It works and it's here to stay. But is it your most profitable channel for getting paying customers? Probably not. 
A lot of e-commerce stores depend on digital ads to bring them new customers or to drive return visits. Without it, their business and foreseeable revenue stand to take a substantial hit. This is a serious predicament. You can't just depend on your organic visitors and feel crippled without digital ads because those visits and the performance of your ads aren't in your control. It's a ticking time bomb. 
So, what can you do to generate new leads systematically, regularly, and all on your own? Is there a cheaper and more successful alternative to digital ads? Can you really get new customers without needing to increase your ad spend?
The simple answer is Yes. With the right set of tools, knowledge, and strategy at your disposal – you can not only get new leads without ever needing to advertise but also improve your revenue at a steady rate. Read on to find out more.
Beyond Digital Ads
–
Social Media vs Email Marketing
It's given that having an omni-channel marketing strategy should be a top priority for your business – however, it's important to evaluate what works best and redirect your efforts in setting up a low-cost backup lead generation channel for your business. Your top choices to get this done are Social Media and Email Marketing. 
And don't underestimate the potency of these channels – Social Media and Email have an active monthly user base of 3.4 and 4.1 billion each. With an average conversion rate of 1.9% and 6% respectively. That's a huge user base and who would have thought Email would beat Social Media on both counts? Apparently, every marketing ROI report of both platforms did.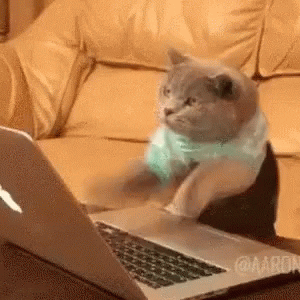 Email performs better for your money.
Yes, emails perform way better than organic social media. How better? Nearly 40 times better than the ROI of Facebook and Twitter – combined. Studies have shown that for every $1 you spend on email marketing, you stand to earn as much as $42. This is partly because high-quality social posts could run you hundreds of dollars whereas the simplistic nature of email makes it easier to deploy without a massive marketing budget. 
You also cannot ignore the fact that the biggest social media platforms, by design, function to limit a post's organic reach so businesses are compelled to use its inbuilt advertising systems. That alone potentially hampers your ROI more than any magic trick email marketing could pull. 
Another good reason for this cost-effectiveness is because 72% of consumers sign up for brand emails expecting promotional offers in their inbox. But barely 17% follow brands on social media looking for the same type of content. It's just the nature of these platforms and how, when, and why your content is being accessed.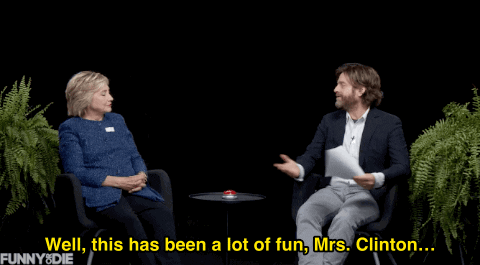 Email converts better.
Being marketed to over social media is a blink and a miss chance. With newsfeeds constantly updating and your content being posted publicly takes the consumer away from the mindset of the message being personalised or relevant only to them. With emails, the capacity to personalise your message and content is only limited by your imagination with nearly 60% of consumers having made a purchase because they received a promotional email from a brand they loved.
It's definitely not a fear of purchasing online that's creating this divide. Maybe the limiting nature of social media posts – in how many characters you can use, what hashtags are relevant, how users can interact with your post, etc is a factor to consider. Because email not only gives you complete control over how users engage with your content but it's seemingly infinite length and HTML interactivity options give you enough leverage to make an exhaustive sales pitch that sticks with your customer long after they are done reading.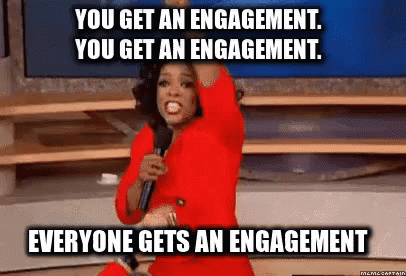 The 2 Sure Shot Ways To Get New Customers Using Email Marketing
While the options for email marketing seem endless – here are 2 of our favourites that are easy to set up, less intensive on your resources, and proven to work for almost all types of businesses across the globe. (drum roll)
1. Newsletters
With nearly 35% of consumers reporting that email has the biggest influence on their online purchases, Newsletters are super effective at delivering a variety of content – all at the same time.
Just like your ad campaigns – newsletters can be set up to achieve a variety of goals. And while your CTA should change from time to time – the idea behind the newsletter is to always engage your subscribers and attract more clicks to your website. 
You can do this by routinely bringing your readers new insights into things that are meaningful to them. This can be a great opportunity for your brand to show some personality, start discussions or make promotional announcements that entice users and drive return visits from long-lost customers. 
Here are some best practices to get started:
Reward Your Subscribers For Sharing: Pioneered by theSkimm and The Hustle, the newsletter referral program is the latest wave in newsletter growth hacks. Simply reward your faithful subscribers with thoughtful gifts for referring their friends to your newsletter, then watch your list grow like wildfire. If you get the rewards right and create a smooth sharing interface, you could achieve extraordinary success.
Know Your Audience: Not all audiences are built the same – and neither should your newsletter be. Use data to segment your audience into smaller groups based on their interests and activity on your website. Nurturing and moving your visitors through a well-crafted content funnel makes your brand more relevant to them and results in 3 times the engagement and open rates than the average generic email.
Personalise Your Emails: Emails that are individually rendered with dynamic fields just hit differently. And it's the only marketing channel where content can truly be personalised. Find thoughtful ways to merge your customer data into your emails to create messages that speak directly to each recipient.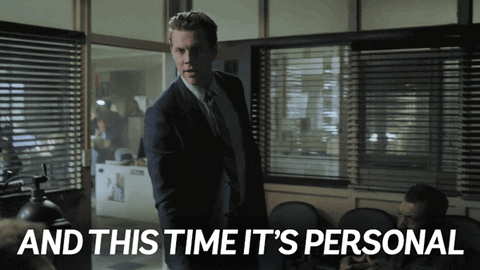 Make It Your Own: Newsletters are a great way to show some brand personality. This starts from the subscribe form and goes through all your newsletters. Keep testing and reiterating your email content, CTAs, subject lines, design, color choices, message length, etc until you find that sweet spot that just gets you a great open rate. When it does – repeat the process with each of your campaigns till everything starts to function like a well-oiled machine.
Mobile First: It's no secret that how we consume content – including reading emails – has drastically changed over the years. Close to 65% people today check all their emails on their mobile device. So make sure that your email newsletters are optimized to look great and function as intended on a variety of display sizes. 
2. Referrals
While at first, referrals may seem disconnected to email marketing – they are deeply intertwined and wildly successful as one of the top sources for new customers for most e-commerce businesses. 
It's a no-brainer really. You are getting a qualified new customer, validated by a customer who's already purchased from you and all you have to do is make the process easier or rewarding. Imagine, if each of your customers referred to you just one more paying customer – you have essentially doubled your customer base without spending a single dime on advertising. The customer acquisition process seldom gets better than that in all of marketing.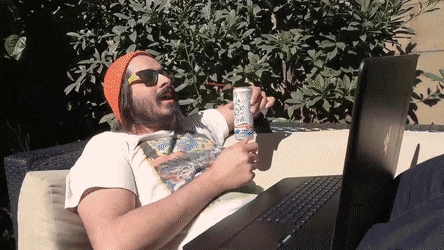 If that's gotten you excited – be sure to check off our list of best practices and get started:
Make It Accessible: Don't bury your referral program behind pages and pages of product and shipping information. Place it smack in the middle of everything and draw attention to it several times during the average user session. Your users are more likely to refer to your product or business when they find the option to do so right where they see the content they would like their friends to see, and not like in an entirely different part of the website. 
Pay Attention To The User Experience: It's difficult as it is to get your users excited enough about your product to share with their friends – so when they are finally ready to do so – make sure your interface is optimised to make the process as simple and intuitive as you can. For example – have independent buttons for the most popular and relevant social media websites or a universal contact picker to make it easier to input email addresses. Also make sure that you have a short, automated, and well-crafted message preset into your share button that your users can use or edit accordingly to make it their own. 
Reward Good Behavior 🐶: You can't rely solely on the awesomeness of the products in your store to mobilize your users to spread the word for you. Convert your customers into referrers by rewarding them with discounts, free stuff, special access, or anything that will get them to pay attention to those sharing links all over your site. For bonus points, give your customers a way to send rewards to their friends to see it really take off.
Make It Personal: Personalisation in emails reportedly increased open rates by 28.5%. So don't just lock in an email address input field and call it a day with your referral system but make sure you're getting critical information like the First and Last names of your referred users along with other information that could help you tailor your message the right way. Be careful not to overdo the number of input fields though as this may exhaust your referrer and hamper the overall user experience of your referral system. 
Track The Right Metrics: It is easy to overlook the importance of metrics when it comes to referrals. But data of all types is a critical component of success to ensure the growth, planning, and strategy of your referral programs. Identifying and tracking key metrics of how much your customers are willing to share about you could give you great insight into how your brand is perceived and how you can nurture your existing customers into becoming your best brand advocates.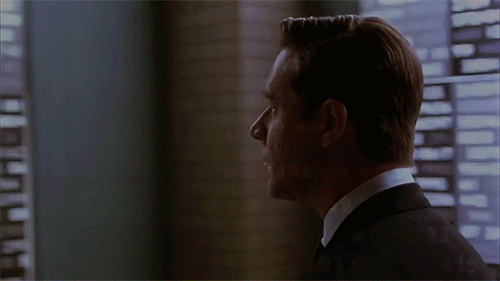 Wrap Up
And there you have it. Two tried and tested ways of generating new customers without increasing your ad spend and the most cost-effective channel to build it on with the best conversion results. 
Have a question or some opinions? Sound off in the comments below!