Humble Beginnings
A National Newsletter Birthed On A College Campus
Morning Brew is a business newsletter designed with the modern professional in mind.  The quick, casual, and witty tone has been a hit with professionals. The newsletter now lands in more than 1 million inboxes every morning, making it the 11th largest city in America.
Morning Brew was first launched as a PDF-based business news digest called The Market Corner by University of Michigan student Alex Lieberman. The side project was an immediate hit, and the newsletter  began quickly gaining momentum on campus. One of the earliest subscribers was Austin Reif, who shortly thereafter became co-founder and focused on growing the newsletter's reach.
Growth was largely driven by students telling one another about the newsletter, Austin says. "It was word of mouth, it was basically us just going to clubs and classes and telling people about Morning Brew."  The newsletter grew across several campuses and began to be a serious contender in the daily business content landscape.
Two years later, two co-founders would forego lucrative jobs in the banking industry and pursue Morning Brew full-time.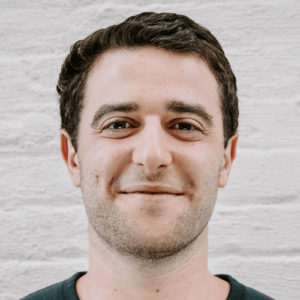 Make it as easy as humanly possible to share the newsletter.
Growing Into The Future With Referrals and Loyalty
Proper Incentives Combined With Ease Of Use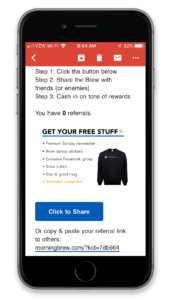 After observing  the power of word-of-mouth and referrals from the grassroots expansion at University of Michigan, Reif identified that a well-developed referral program was the key to driving subscription growth: "We introduced a referral program, which is where we use CloudSponge, and that's been very successful."
To encourage users to refer their friends, Morning Brew placed a link in the bottom of every newsletter that allows each subscriber to share their own personalized URL with friends to sign up. This allows Morning Brew to track precisely how many referrals convert into a subscriber, as well as tracking who referred the new reader. This insight allows them to incentivize subscribers with a rewards program  to share Morning Brew with their network of friends and colleagues and earn rewards for referring more and more users.
The key to the success of this rewards program is two-fold, says Austin, "One, give good incentives."  Delivering on that promise, Morning Brew rewards users with additional content, well-designed stickers, coffee cups, and tee-shirts, and exclusive groups to users who reach certain referral tiers. From time to time, readers can even be motivated with entries to win sweepstakes prizes such as a Macbook Pro for them and their referral.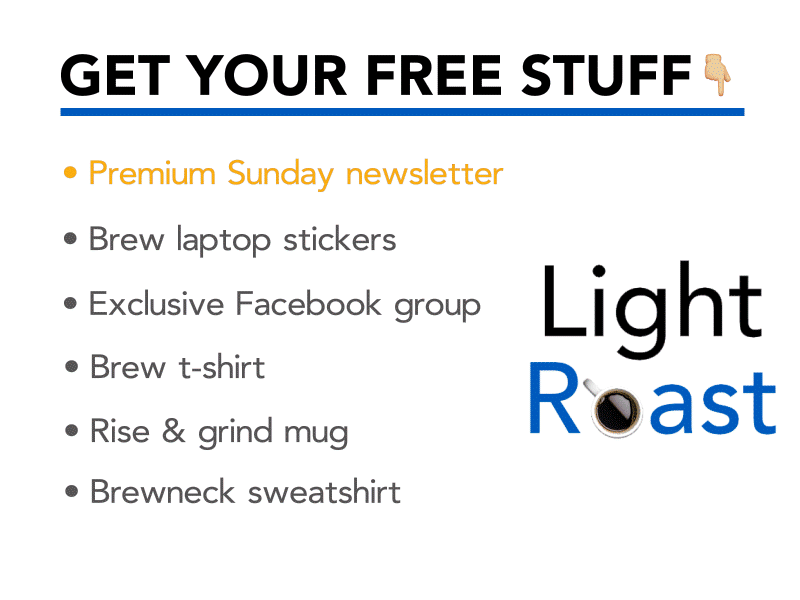 The second part of the rewards equation is simple, says Reif. "Make it as easy as humanly possible to share the newsletter."  To do that, the Morning Brew team built a centralized location where users can invite people they know through every available web communication channel: email, social channels, text message, and mobile chat applications.
"We have the referral hub for every person where you can share directly to social media, you can send to friends  on [Facebook] Instant Messenger, also on WhatsApp, on text message, and finally there's a preset email that you can send out which is the number one most used feature on the share page," Reif describes.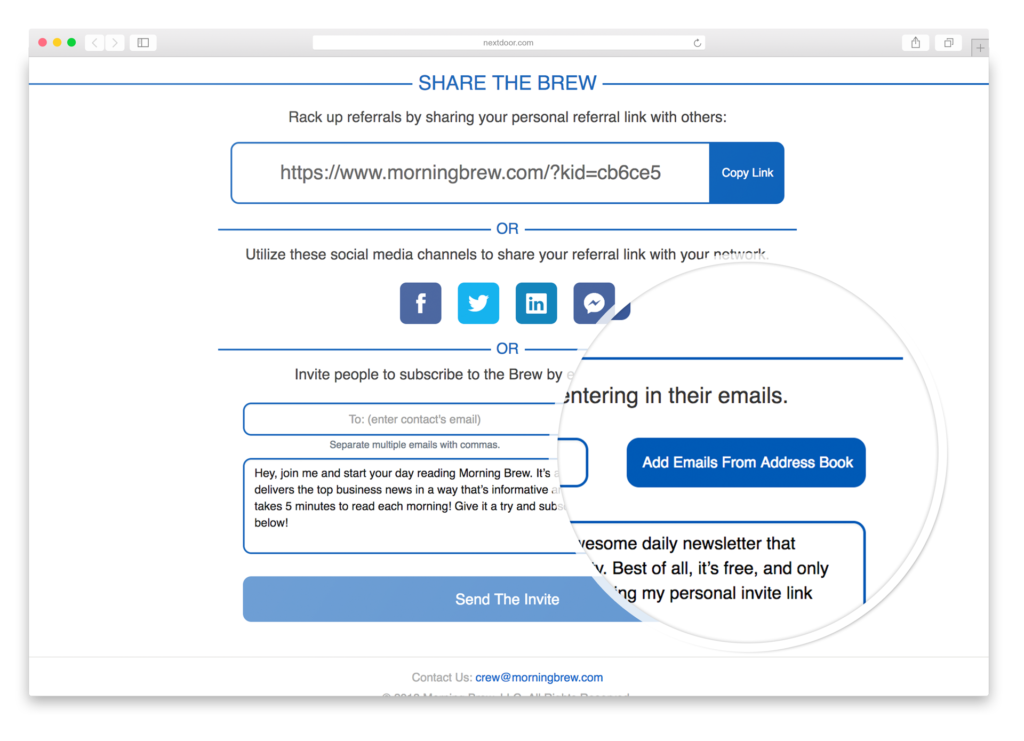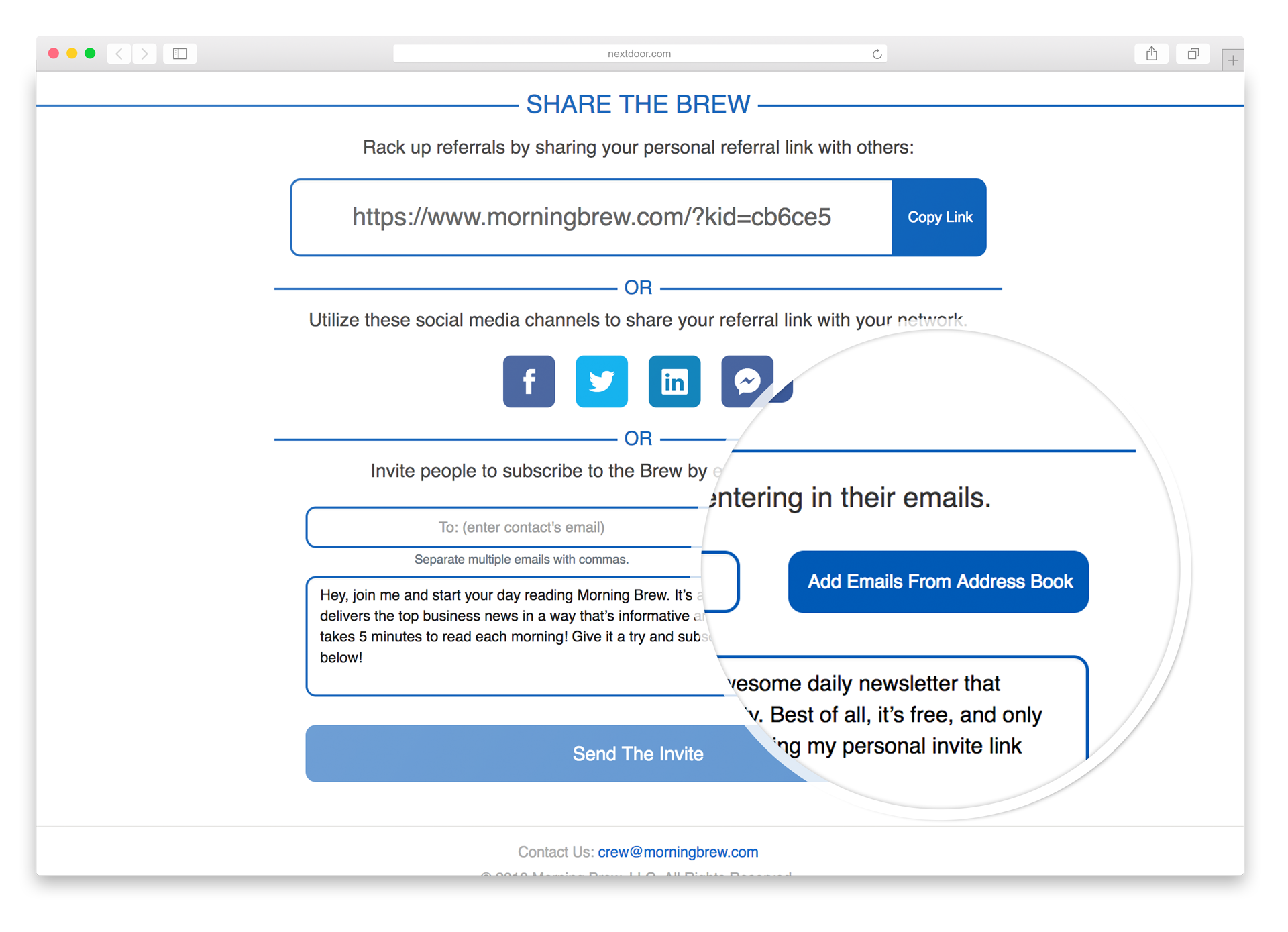 Given all of the options for sharing content across social networks and apps, Reif emphasized that email was the predominant method users chose to spread the word to their network. "I think  it's because it's a piece of business content— it's business news. And how do you share information in the business world? Through email."
Growing Into The Future With Referrals and Loyalty
CloudSponge Unleashes Email Contacts
When the email referral  tool first rolled out, readers had to manually look up and type email addresses in order to invite their friends to Morning Brew. "Before CloudSponge we had nothing, you had to type in every email address," Reif says.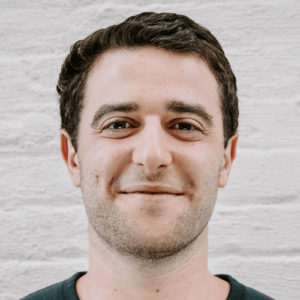 "At least two times the people are getting a referral email now…Think about that. Obviously, having CloudSponge is hugely beneficial for us."
Once the Morning Brew team identified how effective email-based referrals were, they researched methods to allow users to invite people they know using the information locked away in Gmail, Yahoo, or Outlook.com. They soon realized that by leveraging address book importing via CloudSponge, the development team  would be able to integrate multiple address books with a single integration.
"It was pretty easy," says Reif.  The team considered integrating with the email providers directly for contact importing, but the costs of development and maintenance over the long term were cost prohibitive: "It was simply a bang for a buck thing–was it worth building and maintaining or not? We took a look and it made sense to have something [like CloudSponge] that we know works and stick with that."
Giving users access to their address books with a few clicks and keeping them from leaving the Morning Brew website had a major impact. Referrals were being sent more frequently and in larger numbers.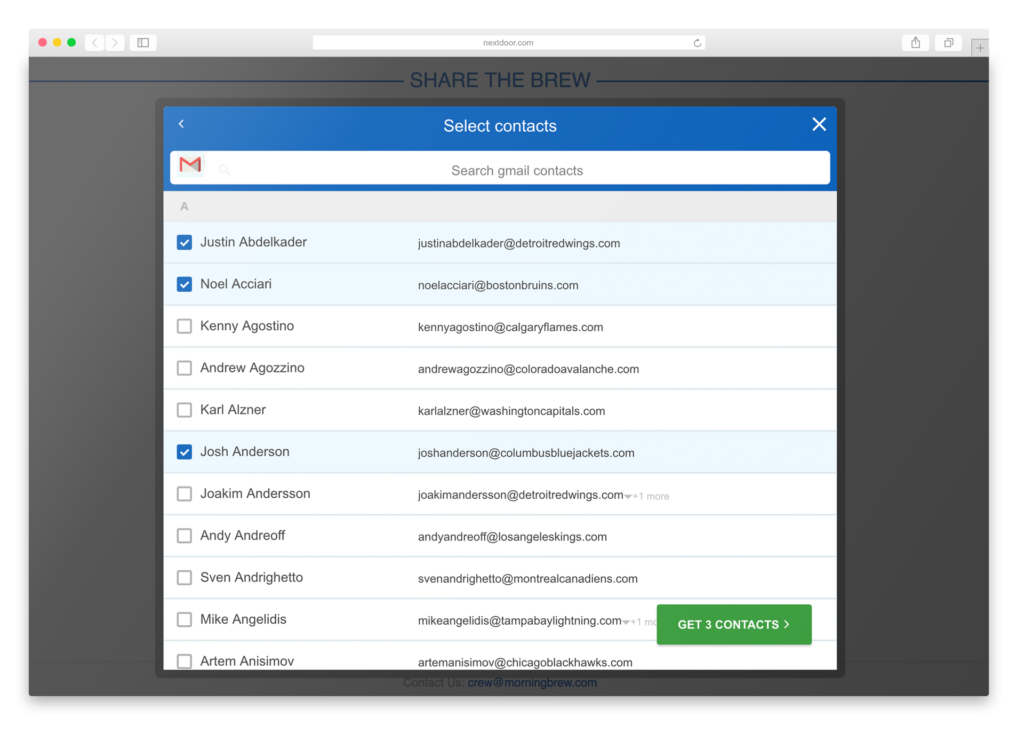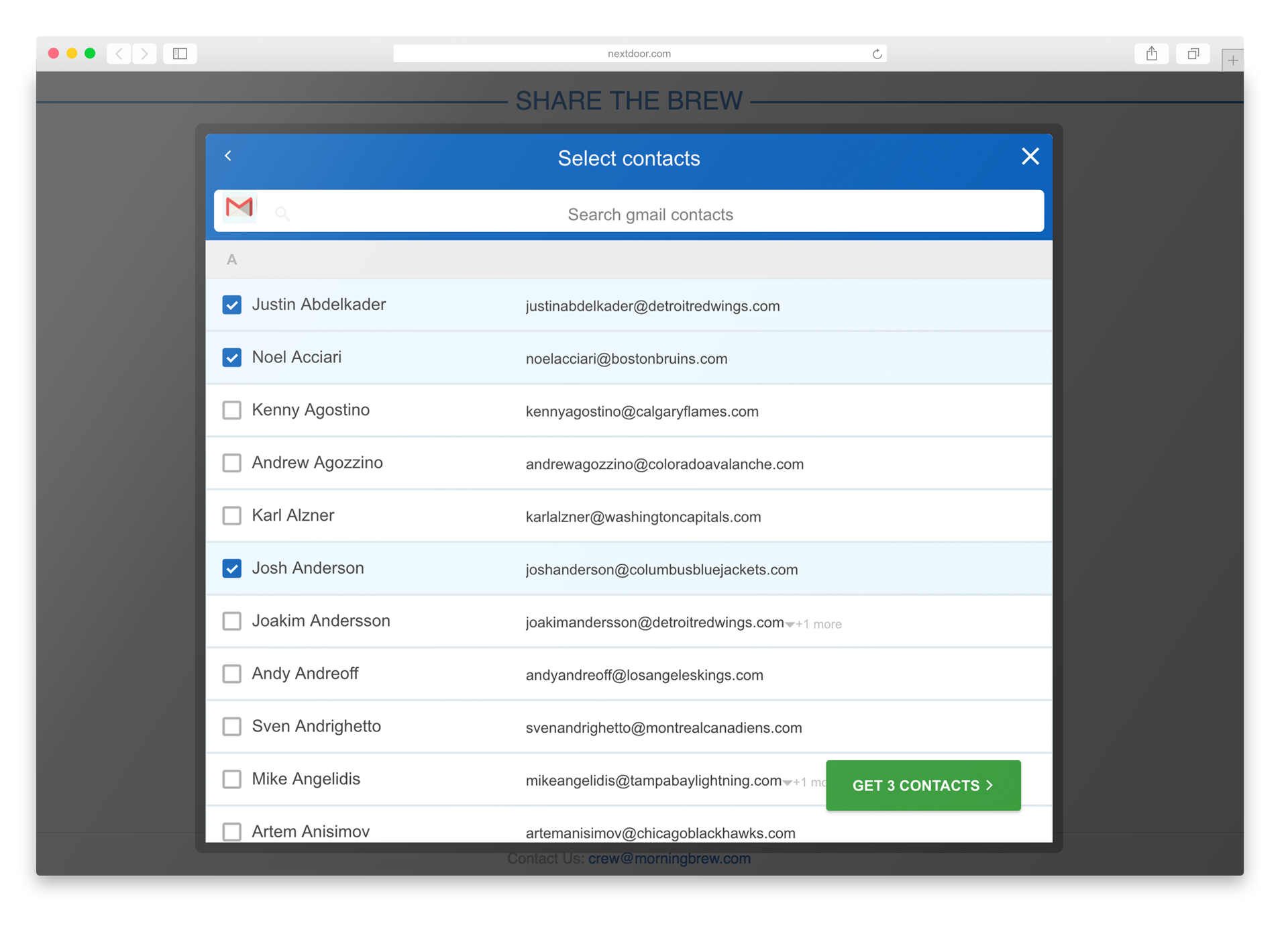 "[CloudSponge] is a really nice feature," Reif says. " We have seen that the number of emails sent per person…has increased drastically."
Implementing CloudSponge meant that users no longer had to type individual email addresses into the recipient list.  Now they could simply select them from their Gmail account with a few clicks. On average, this resulted in twice the number of referrals being sent.
"At least two times the people are getting a referral email now…Think about that. Obviously, having CloudSponge is hugely beneficial for us," Reif added.
Onward
Growth continues to be a major priority for Morning Brew, and as the team has invested in paid social advertising to drive new growth, CloudSponge has been an integral part of driving ROI by making sure that each new subscriber represents a handful of referrals as well.
Reif describes that creating a multiplier at any point in the referral flow has massive benefits for increasing the elusive "k-factor" that helps businesses grow exponentially: "It's getting that viral loop going…To get people to refer you need two things: to give people an incentive and make it extremely accessible."
Start your 14-day trial now
No credit card required until you're ready to go live!