Irritating, isn't it? So many different factors can affect the success of your referral program.
From channels you use to share it, strategies you implement to entice more users to open referral emails to various ways you promote it.
But there's one particular factor that has a massive effect on the success of your program.
And it's so crucial, in fact, that without it, you could easily consider any results you've generated as nothing but a stroke of darn good luck.
What's this factor I'm talking about?
It's the data – continuously monitoring and using it to boost your program's performance.
And in this post, I'll show you exactly how to measure your referral programs performance. Specifically, we'll talk about metrics that reveal how well your program is doing.
Sounds intriguing? Then let's get right to it.
Why Data Will Make or Break Your Referral Program
Jeff Epstein, the founder, and CEO of Ambassador once said:
"Referral programs break at scale."
And it makes sense, doesn't it?
After all, it's easy to run a small referral program, with tens or maybe hundreds of participants, and quickly count rewards.
With such program, you rarely experience problems with delivery and don't need to optimize the performance beyond the basics (i.e., your email open rates or promotion).
But the situation changes once your program begins to engage thousands if not more people.
Suddenly, the basics aren't enough. And unless you're ready to measure user activity in real-time, and deliver the incentives you've promised, you're bound to hit a wall.
Hard.
As Jeff pointed as well (note, the emphasis in bold is mine):
"Without the right systems in place, tracking and rewarding referrals can be a nightmare. Without a clear approach to measurement and optimization, you'll fail to gather critical insight about customers and prospects that could improve your broader marketing strategy."
And so, to succeed with a large program, you need to monitor and measure its performance continuously.
But before we look at different referral program metrics, we need to discuss one other thing:
The Two Main Roles in a Referral Program
You know, it's easy to start looking at the program's data as one and try drawing conclusions.
But I can guarantee that you'll find none.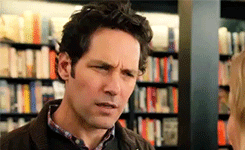 And that's because those numbers relate to two distinct groups of customers – Advocates and Friends.
You see, the success of your program involves:
People who learn about it, and then, join to send referrals. These are your Advocates. Their role is to promote and spread the information about your brand to others.
People whom advocates tell about your program. And although it may not be the ideal label, we refer to them as Friends. They act on the referral link and engage with your brand. And needless to say, they are your exact target group for the program.
You need to use different metrics to monitor the performance of each group.
And here are the most important ones.
Audit your sharing features and tap into the right metrics

4 Key Referral Program Metrics to Track
Metric #1: Participation Rate (Advocates)
In short, this metric describes the number of people you've reached with the program, who have also signed up to tell others about your brand.
(Note, this doesn't include information about how many of them actually shared a referral. You'll monitor that separately.)
But apart from that, it also includes information about how those people have heard about your program – your sharing channels.
Why track it?
Participation rate allows you to establish and monitor how well-targeted is your promotional strategy.
For example, a low participation rate could indicate that channels you've used to share your program reach the wrong audience. Or that your website fails to inform visitors about it, and any other strategies you've employed are insufficient in attracting traffic to your program.
Based on this data, you could decide to investigate other promotional activities, boost calls to action on the website or perhaps increase your program's marketing budget.
Metric #2: Share Rate (Advocates)
Share rate reveals how many Advocates actually send referrals, once they join your program, and how many times every they share your program.
Again, when measuring it, you could actually go deeper, and analyze which sharing channel they prefer the most – social, email, dedicated link, etc.
This is largely because that performance will vary between channels. Establishing the most popular one could help you:
Decide which channel to promote the most
Implement tests to try and boost conversions on other ones

Why track it?
Share rate could help indicate potential challenges with the program. For example, that your reward fails to engage and compel advocates to act, or that the audience finds using your sharing channels challenging.
Share rate benchmarks
Friendbuy (disclaimer: a CloudSponge partner) have shared the average share rate data. Use it to establish the success of your program:
7% or lower share rate – very poor performance
15% – good performance
30% – optimal performance
Metric #3: Impressions/Reach (Friends)
The role of Advocates is to spread information about your brand via the program.
And so, once you establish how well you've optimized it for that to happen, the next logical step is to monitor the reach of those efforts.
That's exactly what this metric helps you establish.
It reveals how many Friends have seen the information about the program.
Ideally, this should include all social media messages that appeared in their news feeds, emails, and other ways they could learn about it.
The challenge? You may not be able to access all this data. For example, many social networks won't report on the number of times a message got viewed.
(Having said that you could hack this by including a dedicated hashtag in the original social message that advocates send via your sharing widget. It's not a perfect strategy but could help you get at least some idea about the program's reach).
Luckily, you should have full information about email and social ads performance.
And to track how many users see your dedicated link, implement dark social tracking.
Why track it?
Because, for one, you need to establish whether Advocates promote your program to the right audience. In other words, whether they have friends who could become your potential customers.
Simply.
Metric #4. Response/Conversion Rate
Finally, you need to know how many Friends have acted on the referral after getting to your site via the program – signed up for your product or completed any other action required.
And needless to say, that's the ultimate success metric, proving your program's ROI.
Because in the end, as I'm sure you'll agree, any other metric helps you establish whether the technical aspects of your program are working – targeting, promotion, messaging, reach…
But the response rate proves whether all this converts into tangible business results – growth, sales, etc.
If you're wondering what would be a good referral program's conversion rate, here is some data from Friendbuy:
Less than 4% – poor result
10% – good result
15% or more – optimal result.
Closing Thoughts
Fact: So many factors affect the success of your referral program, from sharing channels to promotion.
And yet, it's the data that truly makes or breaks your program.
Only by continuously monitoring its performance, you can optimize its various aspects to deliver the highest ROI.
And after reading this post, you should have a good idea what metrics will help you achieve that.